The representative of Great Britain "in a rude form under politicized pretexts" blocked the adoption in the UN Security Council of a draft proposal proposed by Russia on the incident with poisoning of ex-Colonel of the GRU Sergey Skripal, reports
TASS
the message of the Russian permanent mission.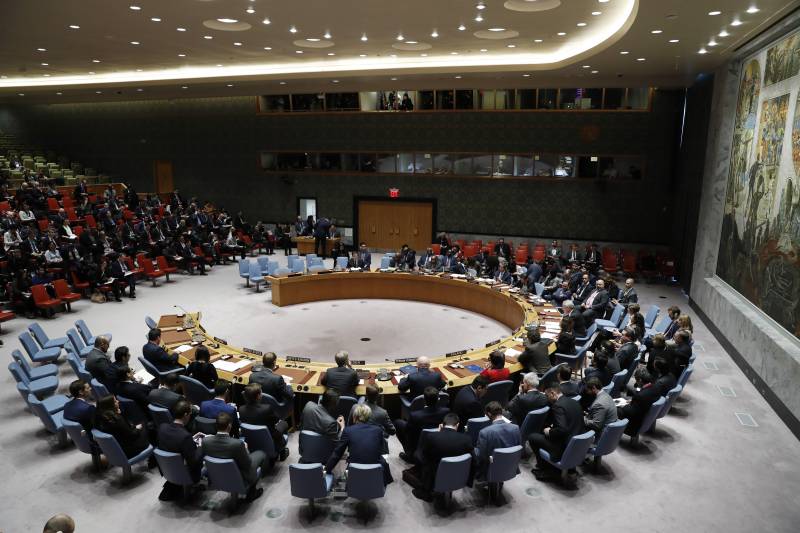 The brief and factual draft of the press statement proposed by Russia at the UN Security Council meeting 14 in March aimed at calling for the earliest possible civilized investigation of the resonant chemical incident in the UK in accordance with the existing standards of the specialized organization (OPCW) was blocked by representatives of this country,
told the press secretary of the permanent mission Fedor Strzhizhovsky.
According to him, British diplomats made "amendments that distort the meaning of the document that was proposed to preserve the unity of the UN Security Council on this issue."
It is reported that the draft press statement prepared by the Russian Federation consisted of two sentences: "it expressed deep concern about the information that the nerve agent was allegedly applied in the UK, and also called on all interested countries consult and cooperate in investigating this issue in accordance with the obligations under the Chemical Chemicals Convention
weapons
».
The document expressed support for the implementation of this convention and stressed the need for "building a world free of chemical weapons."
Earlier on Wednesday, the UN Security Council held a meeting at which it discussed the case of Skripal. Representatives of the United Kingdom and the United States made accusations against Russia. In turn, the Permanent Representative of the Russian Federation, Vasily Nebenzya, declared that Russia was not involved in this incident. He also noted that the substance "Novice", which, according to London, was poisoned by Skripal, could have been produced, including in the UK.