During the emergency meeting of the UN Security Council convened by the UK in the "Skripal case", the British representative expectedly made accusations against Russia. According to Jonathan Allen, Russia "has lost control of the Nerve Paralytic Gas Beginner."
Recall: Britain claims that Skripal and his daughter were poisoned by this gas and Russia. It is noteworthy that the poisoning of the ex-officer of the GRU took place in practically the same scenario that was shown in the new season of one of the British TV series, and representatives of British intelligence also reportedly worked on it. More than a strange coincidence (up to the selected chemical agent).
Mr. Allen quotes
RIA News
:
Based on the data that Russia previously produced this substance (Novice) and together with knowledgethat Russia previously stood behind other political assassinations, including former special agents, the British government concluded that it was a high probably action for which the Russian Federation is responsible.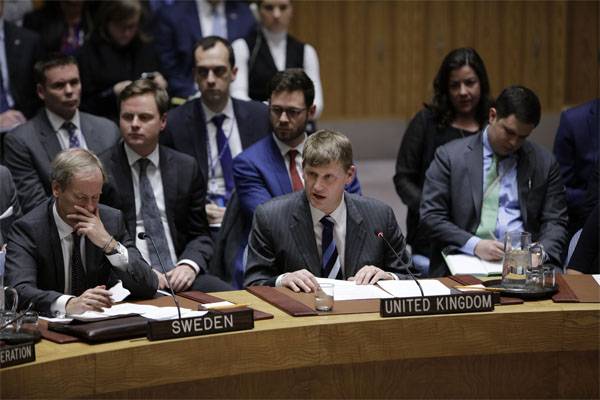 And where is this "knowledge"? Why is Britain still holding the case of Litvinenko's poisoning under the secret?
Allen:
This is not just an ordinary crime, it was a flagrant violation of Article 2 of the UN Charter - the basis of the entire world order (...) We have no doubt that the Russian Federation violated the Organization's Prohibition Chemical Convention.
weapons
which is part of its own legislation.
Recall that earlier in the Russian Foreign Ministry they called all attacks on Russia from London by nonsense, and Russia's permanent representative to the UN, Vasily Nebenzya, called the US permanent representative an "experienced chemist."
On the eve of the Russian deputies assumed that all the British-American fuss in the UN Security Council one of the goals puts an attempt to deprive Russia of the right of veto.