Nadezhda Savchenko, who was "lost" by her colleagues in the Verkhovna Rada, reportedly returned to the territory of Ukraine. Recall that some deputies of the Verkhovna Rada declared "Savchenko's departure to Russia in connection with the Ruban case". A deputy of the Verkhovna Rada of the Popular Front faction called Savchenko's "departure" a flight. At the same time, Savchenko herself all this time published notes on Facebook with European Union geotags.
Ukrainian information service
Strana.ua
reports that Savchenko returned to Ukraine by flight from Munich. At the airport, she was met by her sister.
Have Savchenko asked if she left for Russia?
From the statement of the deputy VRU:
Please look at the flight that has just arrived, and everything will become clear to you. During the trip I met a lot of nice people, including ours, Ukrainians, who, unfortunately, had to leave to earn money abroad, talked about how business is developing in Ukraine, who lives with what ...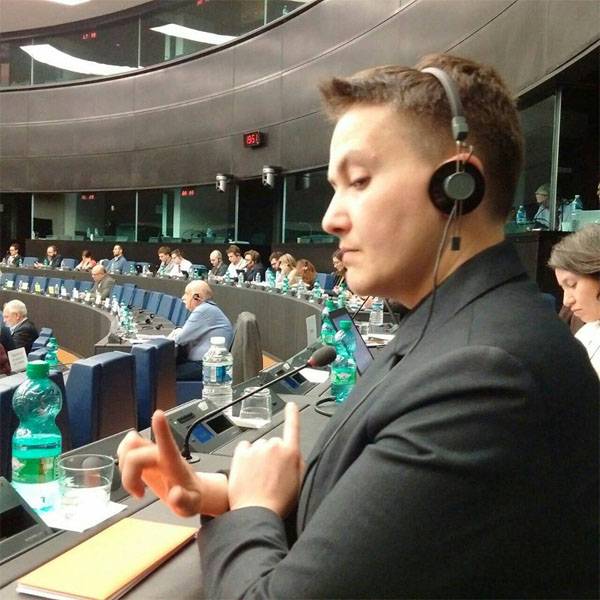 Earlier, Prosecutor General of Ukraine Yuriy Lutsenko said that if Savchenko did not appear for interrogation by March 15, she would be deprived of her parliamentary immunity.