In the main headquarters of the US Navy
сообщают
about the crash of a fighter. We are talking about the plane F / A-18, which was part of the US Navy. According to the latest data, as a result of a plane crash two pilots were killed.
Initially, it was reported that the pilots ejected into the water near the city of Key West (Florida). After some time, they were taken to one of the state clinics. And about a couple of hours later, there were reports from hospital staff in Key West that both pilots died (died).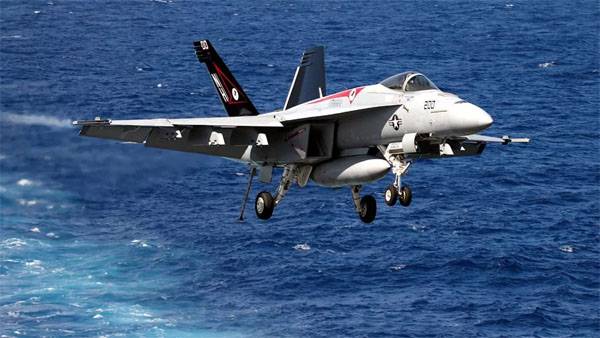 The press service of the department reported that the crew of F / A-18 was already preparing to complete the training flight, and at this moment the plane began to fall.
From the report:
The F / A-18 aircraft was part of the Black Lions squadron.
It is known that in 2017, the crews of the aircraft of this squadron took part in the bombing of the Iraqi city of Mosul.
The command of the US Navy announced the creation of a special commission that should establish the causes of the crash of a fighter.