During the meeting of the UN Security Council, convened at the initiative of Britain, US Permanent Representative Nikki Haley declared Washington's solidarity with London in relation to the "chemical attack" in the British capital. Haley said that the United States "believes in being involved in this Russian attack." Recall that we are talking about the poisoning of a former officer of the GRU (defector), Sergei Skripal and his daughter.
Vasily Nebenzya, the Permanent Representative of Russia to the UN Security Council, commented on the statement of Ms. Haley (quote
RIA News
):
We live in a special time (...) There is a process of substituting the presumption of innocence for the presumption of guilt ... Today, Ambassador Haley, as an experienced chemist, an expert in the field of chemistry, declared crimes in Russia. We have known for a long time that you do not need any investigations to establish the perpetrators.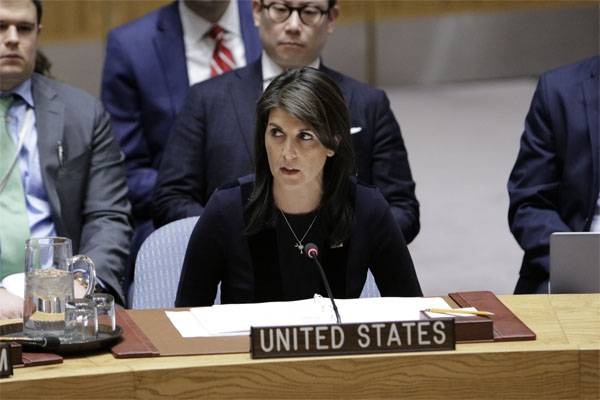 The phrase "expert in the field of chemistry" in relation to an American official looks like a diagnosis for the entire foreign policy of the American-British geopolitical couple, since "chemistry" has long been the main focus of their activities and may well be considered synonymous with provocations throughout the world.
Vasily Nebenzia noted that Russia has nothing to do with Slippery poisoning and once again demanded that London provide materials to become familiar with the investigation. Also in Russian diplomatic circles noted the strangeness: Russian defectors are strangely poisoned exclusively on British territory ...