This has never happened before. Misty Albion again burns, and not childish. A wave of resonant poisonings suddenly swept along its banks and villages. Moreover, they are targeting a very specific public.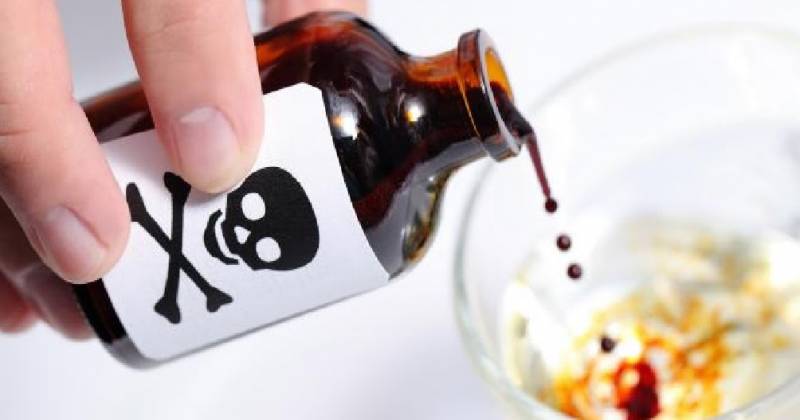 In December of last year, Georgy Schuppe, the former son-in-law of Berezovsky, took up. He poured unknown Yadku in his own mansion in the county of Oxshott. The oligarchic son-in-law has long convulsed for the right to remain on the sinful earth and sin on it further. Long before that, a one-way ticket was written out more successfully by the Evon legal father-in-law Boris Berezovsky. And also in his own mansion. The magnate decided to take a bath, and the planned ablution ended either with poisoning or strangulation. Well, lucky: he left for the next world not with a clear conscience, but at least with pure flesh.
And then, unexpectedly for everyone, being in full health, his partner and accomplice Badri Patarkatsishvili "turned the flippers". Officially - from a heart attack. In fact - who knows. And before that, he expelled to another world, having poisoned himself and everyone and everything around, former FSB colonel Alexander Litvinenko. The other day english
история
poisoning replenished with new defendants. Absolutely "in Litvinenkovski", double-agent Skripal used to cut pizza. Now here is another friend and comrade of Berezovsky, the former Aeroflot bonus Glushkov. As they say the Chukchi - a trend, however ...
In general, to poison all those who are wicked to you is a good old English tradition. Although the desire to quiet, without noise and polonium, to send to the world of another sworn enemies sin all the intelligence agencies of the world. But the British and Israelis in this high art ate a few dog bundles. This persecution is not similar to the "Mossad's hand". The Israelis did not have anything personal to these guys, and for the most part, the victims were ethnic Jews of various types of spills - from mountainous to Ashkenazi. This is not klyatyh Arabs bait, and their own! He may be a son of a bitch, but this is our son of a bitch. The hand does not rise. Then the Americans took the palm from them. They worked on a large scale, not a trifle, - the Vietnamese threw their gas into the jungle by the thousands. And hundreds of thousands of Japanese in Hiroshima were swept away from the face of the earth like a pile of rubbish.
But here, it seems, the British took on the old. Their experience is colossal - not like the Yankees. At one time, having started the "opium wars," the respectable Anglo-Saxons of the whole of China flooded with opium. For the country, it has become not even a genocide, but some sort of a passing nightmare. According to historians (which I find hard to believe), more than a hundred million Chinese died from an overdose of English heroin. And China itself for more than a hundred years was cut down from the world piitiki. Since then, the Britts have enjoyed this business so much that the high art of poisoning, both mass and individual, has developed by leaps and bounds.
Although some retired colonel-spy Skripal for MI-6 - somehow too small. Uncle Goebbels for quality provocation the whole Reichstag burned. And merikatos two skyscrapers demolished aircraft. But now, in order to revenge that year in a row, the entire Middle East is ironed out. Now, if Kamaz, painted with Russian tricolors, flew into Buckingham Palace at full speed, then drove a terrorist in a hat to drive across the entire territory of these Chopovs in shaggy hats, and then plant an aluminum fork with an engraved Made in Penza in a tender place to the prince himself - that would be yes! After that, it would really be possible to demolish all the embassies without looking. And so - triviality pot-bellied. Well, what a flight of fantasy - such and provocations ...
But that's not the point. The point is how to continue to deserters. The entire numerous diaspora of fugitives living in England - former oil tanker magnates, alligarhs of all kinds, Chechen militants, gangsters of all stripes and subspecies, "thieves in retirement", crooks and rogues - received from the poisoners an unequivocal signal: guys, you are not politicians. Your status is changing. You are now "consumables" - in a large geopolitical game. At our feast you were not a invited guest, but a dessert dish. It will be necessary - any of you will be brought home the "right pizza" or polonium in oatmeal. Or simply strangle in your own bath.
And in general - if you tear claws to the shores of foggy Albion and are going to rest there near the fireplace, it would be nice to inquire about the customs of the local elite and its idols. Take the same Churchill. Offhand, I cite a few of his statements about the morals of those countries where "good old England" arranged a slight genocide for the local population (I do not specifically mention the name of the country and the nationality of the population):
"I strongly support the use of poison gas against uncivilized tribes, it will cause a strong fear."
"This is a brutal people with a brutal religion."
"This is a bunch of naughty scoundrels who compete in giving false vows."
So choose to taste what you like. Although any of them will suit you. What makes you think that you, the criminal aristocracy, will have some other attitude? Yes, perhaps, the manners of the ballroom dance teacher will demonstrate when you unload bags of stolen currency from ships (although this is not a fact either). But when someone needs to sacrifice for the sake of a political multi-move - you will immediately be given a backside for a kiss.
The formula "Stolen in Russia - screwed to England - live in peace" now does not work. Another works: "I stole it - I screwed it up - and you are consumables." Your money in the aglitsky accounts is still interesting, but you yourself are no longer. You somehow forgot who you are in the eyes of local prudish gentlemen with purebred pedigree - uninvited guests, knights of knives and master keys, monkeys in a tuxedo, genetic garbage. But because of what exactly you will be disposed of wholesale or retail - in order to send Russian diplomats, to justify the introduction of new sanctions, to blame Putin and the long arm of Moscow, to raise the issue of annexation of the Crimea, to disrupt the World Cup, to divert public attention from mass rape by Pakistani pedophiles of young Englishwomen in Rotherham - it doesn't matter anymore. There is a reason. You are guilty only that I want to eat. And submit here this Russian Tyapkina-Lyapkina! Where do we have polonium there? ..
Think, gentlemen, "consumables". The entire background of the poisoning has already appeared before you with cutting distinctness. Times have changed. You live here. Or not here. Or not to live, and die - to someone as lucky.