"Ukroboronprom" announced the successful testing of large-caliber projectiles produced in Ukraine for the Hyacinth artillery system.
In the company "Artem", which is part of the GC "Ukroboronprom", successfully conducted fire tests of artillery ammunition caliber 152 mm of its own production. Thus, Ukraine received its own production of large-caliber artillery ammunition.
- it is reported on the Ukroboronprom website.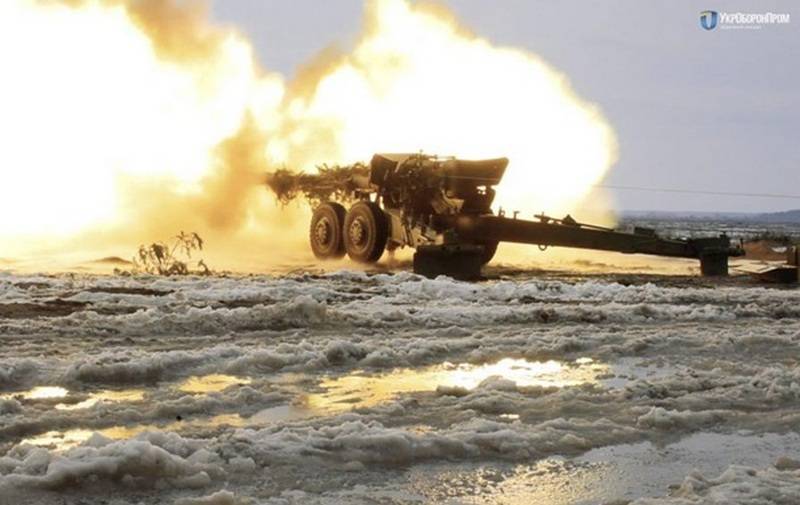 The new high-explosive fragmentation projectile was designed for the destruction of manpower, artillery and fire weapons of the enemy, said Pavel Bukin, general director of Ukroboronprom. According to him, it is possible to destroy fortifications and objects with its help. The ammunition is designed for firing from the long-range artillery system "Hyacinth".
Bukin noted that not only Artem was involved in the production of the projectile, but also other Ukroboronprom enterprises. At the same time, "Ukroboronprom" did not specify at which enterprise it is planned to launch projectiles.
However, Ukraine is experiencing problems with the production of other types of ammunition. In 2016, it became known that the Ukrainian army had a serious shortage of small caliber ammunition. In the same year, the secretary of the National Security and Defense Council of Ukraine, Oleksandr Turchynov, stated that the Soviet ammunition used by the Ukrainian army during the punitive operation in the Donbass is coming to an end, Vzglyad reports.