Information Agency RIA
News
cites the report of Alexander Kobrinsky, a member of the expert council of the CEC of the Russian Federation, on how one could solve the problem of apathy of a certain percentage of citizens of the country in relation to elections. We are talking about the presence of a relatively stable percentage group of citizens of the country who "fundamentally" do not go to the polling stations, claiming no confidence in one or another political force or the electoral system itself.
Kobrinsky believes that the problem could be solved by revising the voter's age limit, as well as by imposing fines for not participating in the voting without a good reason.
In the material
RIA News
Examples are given of a number of foreign countries in which the practice of accountability of citizens who do not attend polling stations and ignore the institution of elections is used.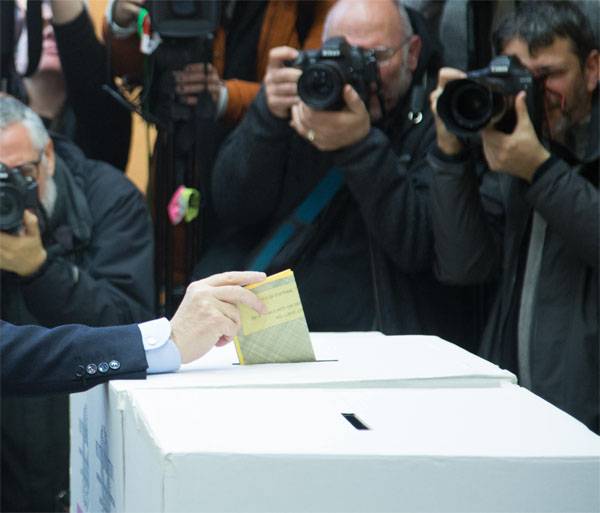 In particular, the responsibility of varying degrees for non-attendance is provided for both in countries with a so-called developed democracy, and where the level of democracy is usually called "lagging". Speech about Greece, Austria, Australia, Belgium, Turkey, Germany, Luxembourg, Egypt, Bulgaria, Pakistan, Brazil, etc.
So in
Australia
For more than 90 for years, there has been a law under which a person's non-participation in voting for a disrespectful reason (for example, illness) is imposed. It makes about 13 dollars. Considerable funds that are "recruited" in the end with those that failed to appear at the ballot box go to the state treasury.
And, for example, in
Luxembourg
the fine is approximately 70 euro for the first non-appearance and three times more for the next. Moreover, by a court decision, a resident of Luxembourg may be deprived of the right to vote for one or another term, and a ban on the civil service is also imposed.
Belgian
the law says that if a person "skipped" the election four times, then he is deprived of the right to vote for 10 years and he faces a barrier that blocks the way for him to serve in state structures.
В
Pakistan
for failure to appear at the polls threatens a fine or real correctional work. Moreover, their term is set by the court, depending on how many times a citizen has ignored participation in the vote.
In the homeland of democracy - in
Greece
- there is a law under which a person who, without a valid reason, did not appear to participate in the voting, expects a fine or imprisonment for a term from the month 1 to the year 1.