British Prime Minister Theresa May said that 23 Russian diplomats must leave the country. She said this during a speech in parliament, reports RT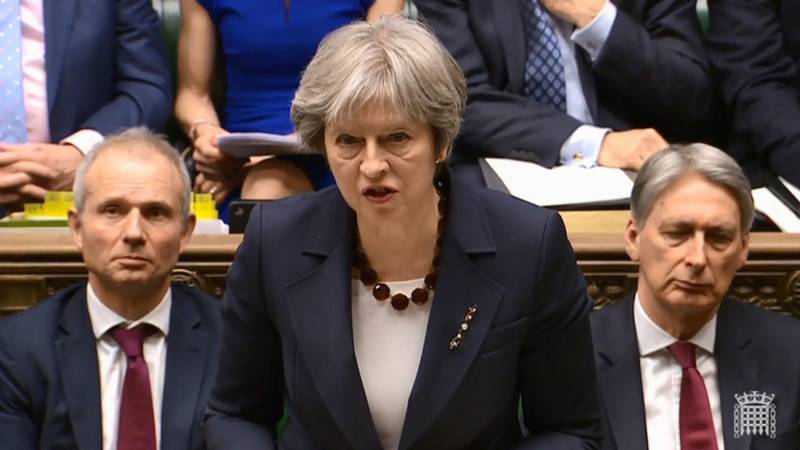 UK will send 23 Russian diplomat
- declared May. She clarified that diplomats are given a week to pack. This is the biggest expulsion of diplomats in more than 30 years.
We gave Russia the right to explain what happened, but they demonstrated a complete disregard for the severity of the incident. They did not provide any explanation of how this substance turned out in the UK
- says May
According to her, this "measure is a response to the actions of Russia."
In addition, the UK suspends all bilateral contacts with Russia, and also withdraws the invitation to Russian Foreign Minister Sergei Lavrov to visit London.
We have a very simple approach in relations with Russia: "Trust, but verify." I still believe that it is not in our state national interests to interrupt all kinds of dialogue between Russia and Great Britain, but after this disgusting act against our country, relations can no longer remain the same. We will suspend all planned high-level bilateral contacts between Russia and Britain.
- she said.
The premier stressed that the British side would also withdraw the invitation to Lavrov to visit the UK.
And make sure that neither members of the royal family, nor members of the government are not present at the World Championships 2018 of the Year in Russia
- added May.
Earlier media reported that the British Prime Minister May may announce the expulsion of Russian diplomats from the country in connection with the poisoning in Salisbury.