Moscow harshly and on all channels warned Washington against a strike on Damascus by the US-led coalition. This was announced on Wednesday by Russian Foreign Minister Sergei Lavrov.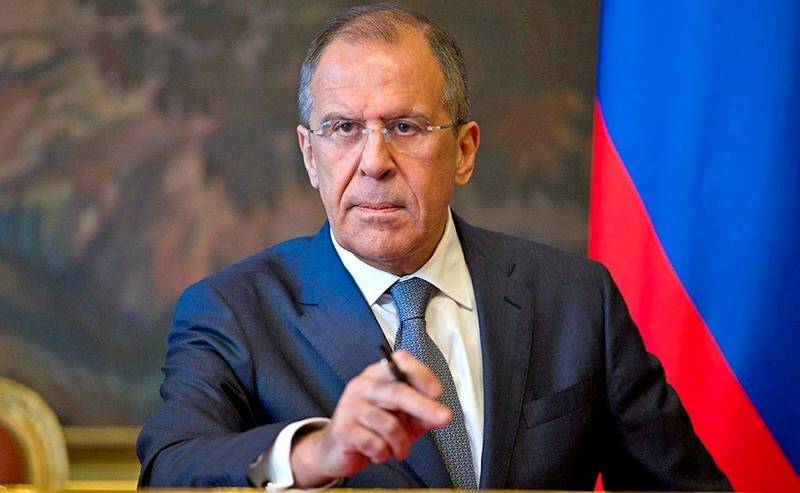 Today, among other aspects of the Syrian perspective, we discussed the actions of the United States, primarily on the eastern bank of the Euphrates and all along the eastern part of the UAR, where the Americans really create military bases. I am convinced that there is no reason to doubt the intention, at least, of some representatives of the US leadership to stay there for a long time, if not forever, and contribute to the collapse of the UAR. For this, a variety of methods are used.
- Russian Minister declared
Yesterday we brought to the attention of the public through the Ministry of Defense and the Foreign Ministry information that new provocations are being prepared with the use of chemical weapons: productions will be organized, in particular in Eastern Ghouta (a suburb of Damascus), will attract the attention of the world community, as always, with anguish to the suffering of the peaceful of the population, to victims among innocent citizens. And under this pretext they plan to use force from the American coalition, including the Syrian capital.
- Lavrov drew attention.
We strongly warned the United States yesterday on all channels. I hope these irresponsible plans will not be realized.
- stressed the head of diplomatic
But in any case, they (plans) say that the line on creating any pretexts for overthrowing the regime remains in the US agenda, they do not for nothing say that all options remain on the table
According to him, such a move would be "a violation of all conceivable norms of international law, UN Security Council resolution 2254, and even the solemn oath assurances of Washington that he is not trying to undermine the territorial integrity of the SAR."
This will have to prove things, not words. Too much to do with this rhetoric.
- added Lavrov.
12 in March, the United States Permanent Representative to the UN, Nikki Haley, at a meeting of the Security Council, said that Washington was ready to strike again on Syria if the UN was unable to achieve a cease-fire in the Eastern Guta area near Damascus. On Tuesday, the head of the General Staff of the Russian Armed Forces, Army General Valery Gerasimov, said that the Russian Defense Ministry is ready to take countermeasures against a possible US missile attack on Damascus, if the Russian military is threatened, reports TASS.