At the Opuk proving ground in the Crimea, a tactical exercise began with an air assault battalion of the Novorossiysk regiment of the Airborne Forces (VDV), reports
press office
Ministry of Defense of the Russian Federation.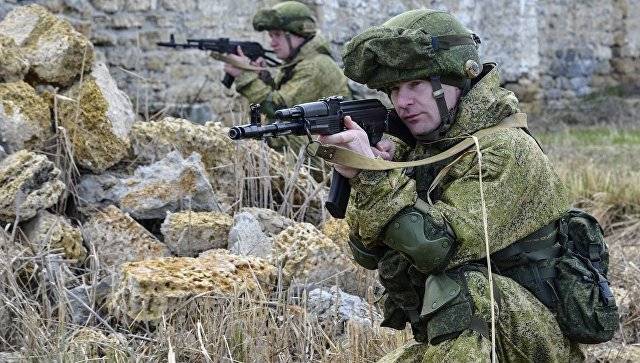 It is reported that "during the implementation of combat training activities, paratroopers marched to the area of ​​the exercise, where they began a thorough reconnaissance of the area to determine the nature of the actions of the mobile groups of the conditional enemy."
In the implementation of further actions, the Airborne Troops will work out various methods of combat using regular infantry
weapons
and complexes with unmanned aerial vehicles,
says release.
To take control of the most important objects, the "blue berets" will land a tactical assault force, "which at the final stage of the event organizes a series of ambushes on the escape routes of the enemy's conditional groups".
The practical actions of the paratroopers will be supported by regular mortar batteries of a separate battalion and
aviation
Southern District.
More than 300 military personnel were involved in the event, about 50-ti combat vehicles were involved.
It is noted that the doctrine is planned, it will end on March 15 with a stage of combat shooting in defense.