Active combat unfolding in the SAR showed that
tank
Syrian army units are in urgent need of dynamic defense systems or, as they are also called, "reactive armor," writes
Messenger of Mordovia
.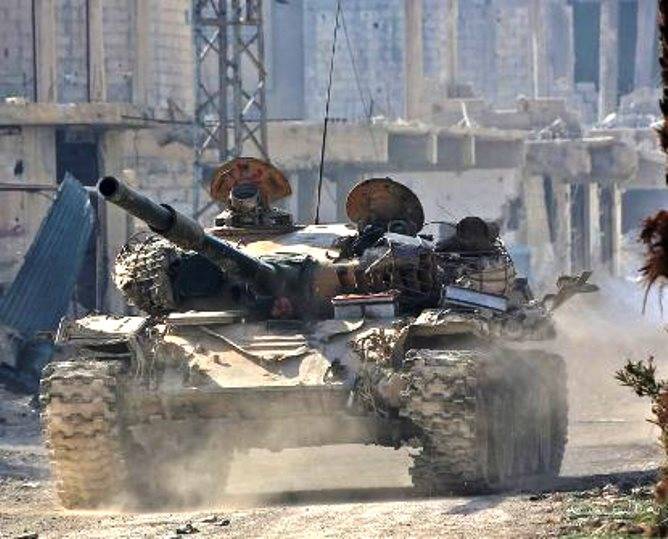 "If the most elite units, for example, the 4 tank division, have a well-developed repair base that allows them to independently upgrade their armored vehicles, then the remaining units and formations have significant problems," says Dmitry Lemeshko.
Therefore, the old T-72М1 with hastily welded grilles, behind which are laid sandbags, appear on the battlefield. But such protection, according to the author, can cover up, "only from very ancient rocket grenades." Whereas the militants, thanks to supplies from Bulgaria, are armed with tandem ammunition with improved defeat capabilities.
According to observers, there is a great risk of increasing losses in both technology and personnel.
"Of course, battles in Eastern Gute are of great importance, but even after them armies and trained crews will still be useful to the army. Therefore, it is necessary to mobilize all the remaining power and more thoroughly modify the existing armored vehicles, the author concludes.