Ukrainian edition
"Apostrophe"
Comes out with material in which it refers to "an unnamed source in American diplomatic circles." The material presents the opinion of a representative of American diplomatic circles about the appointment of former CIA director Mike Pompeo to the post of head of the US State Department. Recall that earlier in the United States it was stated that the resignation of Tillerson from the post of US Secretary of State is related to his disagreements with Trump, in particular over the "nuclear deal" with Iran.
The "apostrophe" source has its own version. It consists in the fact that Trump allegedly probes the ground in case of a possible direct clash with Russia. From the material:
The source admits that the case may even reach a direct conflict with the use
weapons
as it was during the Cold War was in Vietnam, Afghanistan and Korea.
An unnamed source claims that the place of such a collision could be Syria. Ukraine is also mentioned, which, as stated in the material, the updated State Department can more actively transfer lethal weapons.
Recall that Trump, reporting on the appointment of Pompeo, said that he had with this man "a great understanding on a number of issues and problems."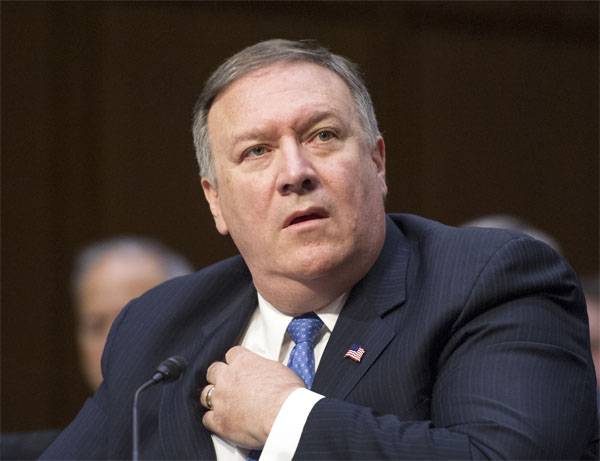 Meanwhile, in the United States itself, a conspiracy theories that Pompeo "in a suspicious way" was removed from the post of director of the CIA some time after his meeting with the heads of Russian intelligence agencies. That is, until yesterday, the United States witnessed "the last days of Pompeo" in intelligence, and now he was sent to the diplomatic service, which in the US is clearly of an auxiliary nature ... It is noted that under Pompeo at the head of the CIA, the United States lost control over the situation in Syria and in the middle east in general. Taking Pompeo directly from Trump was too much of a risk.