Specialists of Kolomensky Zavod repaired the 10D49 marching diesel engine installed on the head frigate of Project 22350 Admiral
fleet
Soviet Union Gorshkov ", reports the bmpd blog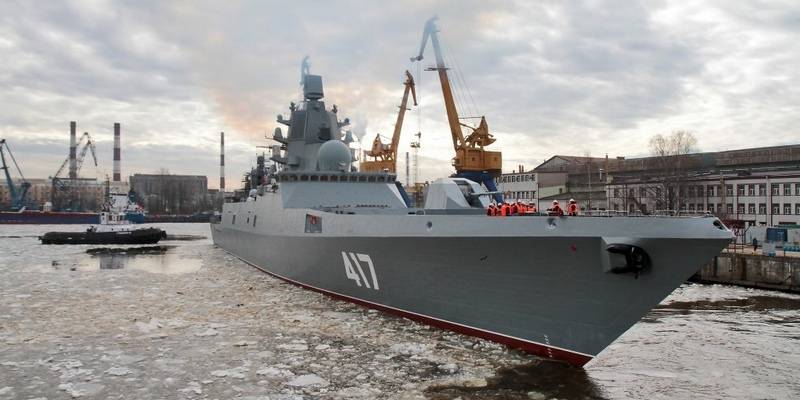 To restore engine operation, the crankshaft was disassembled, some diesel engine components were sent to Kolomna for inspection and replacement. The repair was carried out directly in the engine room of the ship, while the workers managed to avoid cutting the side of the frigate and meet the deadlines.
It is noted that the press service of the Kolomna plant and Transmashholding refused to comment on the situation with the repair of the Admiral Gorshkov diesel. Representatives of the companies noted that this is due to the fact that the issue relates to the field of state defense order.
It is known that the frigate propulsion diesel engine failed at the end of December 2017, the manufacturer replaced the collapsed connecting rod to repair it.
The exact cause of the breakdown has not yet been determined. A corresponding document was planned to be prepared by mid-February. It is not specified whether engine failure will affect the deadlines for the delivery of the ship.
10D49 production of the Kolomna plant - the main engine of one of the two diesel-gas turbine units M55P. It is noted that afterburner gas turbine engines and gearboxes of Ukrainian production are in order, reports Vzglyad.