Patrol ship of the Black Sea
fleet
"Inquisitive" on Wednesday passed through the Black Sea straits to the Mediterranean Sea, said Istanbul Internet resources that publish photos of its passage through the Bosphorus.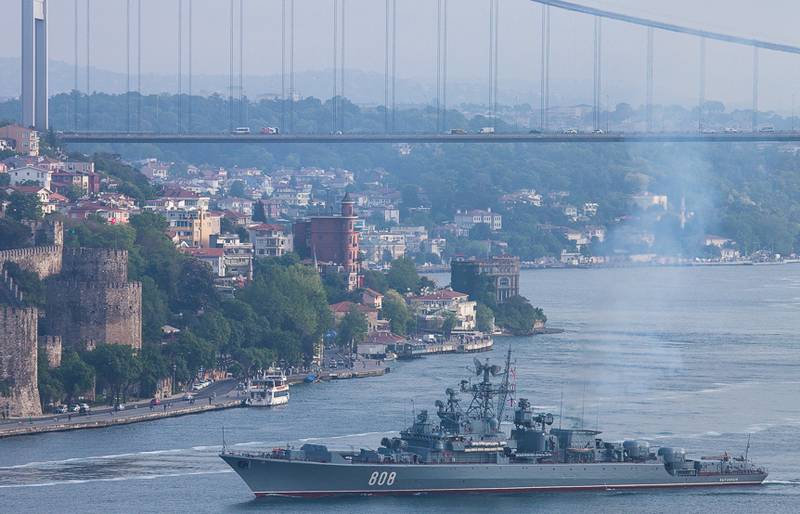 This is the third Russian warship since the beginning of the week, which has entered the Mediterranean.
As reported, on Monday a large landing ship "Minsk" proceeded to its waters from the Black Sea, and on Tuesday - the frigate "Admiral Essen", equipped with the Caliber cruise missiles.
Currently, as part of the permanent operational connection of the Russian Navy in the Mediterranean, there are 15 combat ships and support vessels, including the Admiral Grigorovich frigate armed with high-precision Caliber cruise missiles, which previously repeatedly attacked targets in Syria. transmits "Interfax".