At NATO headquarters, following statements by the British government that Russia was allegedly involved in the poisoning of a former GRU officer, Sergei Skrypal, in London, they decided to discuss collective security issues. In particular, we are talking about the 5 article of the collective agreement of the countries of the North Atlantic military bloc. It's about the article, which is called "Collective Defense".
Here is the full text of this article.
NATO charter
:
The Contracting Parties agree that an armed attack on one or several of them in Europe or North America will be considered as an attack on them as a whole and, therefore, agree that if such an armed attack takes place, each of them , in the exercise of the right to individual or collective self-defense, recognized by Article 51 of the United Nations Charter, will assist the Contracting Party subjected to or to Contracting Parties by Xia such an attack by the immediate implementation of such individual or joint action as it deems necessary, including the use of armed force, to restore and maintain the security of the North Atlantic area.

Any such armed attack and all measures taken as a result of it are immediately reported to the Security Council. Such measures will cease when the Security Council takes the measures necessary to restore and maintain international peace and security.
Where exactly is the attack?
According to the news agency
TASS
, referring to the military-diplomatic source in NATO, in the alliance "did not see a reason for launching the mechanism of the 5-th article".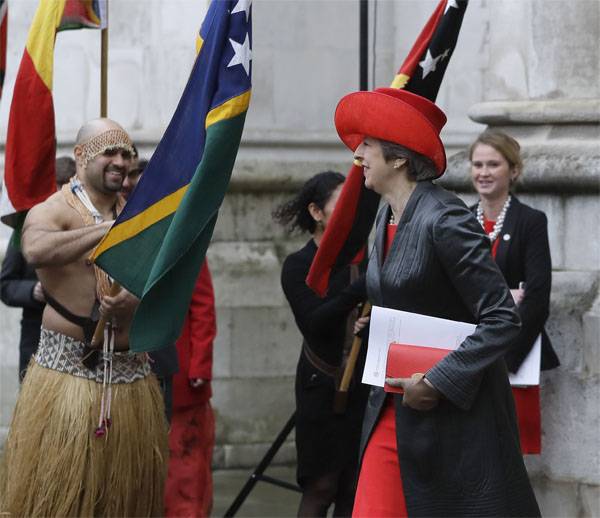 From the report:
The launch of the 5 article is a disproportionate response to such an incident, it will be impossible to get the support of all allies. We are more likely to expect security consultations in the NATO Council in the near future as part of the 4 article of the Washington Treaty on Collective Defense.
We are talking about "consultations", which NATO countries resort to in the event of "a threat to the political independence of one of the NATO countries."
Thus, Britain itself falls on its own bait. If London declares Slippery poisoning "by Russian intervention and violation of political sovereignty," NATO must "come to the aid of the United Kingdom" by the letter of the 5 article or at least the 4 article, and London itself must make such a request to Brussels. However, as it turns out, not all members of NATO are ready to "come to the aid of Britain," which organized a provocation against Russia a few days before the presidential elections in the Russian Federation.
In the same TASS material, it is noted that London itself will not officially raise the issue on the 5-th clause of the NATO charter, since it will receive a refusal, which will frankly hit British pride.