The Syrian Army uses mortars of Soviet-made M-240 to destroy militants in Eastern Ghouta, reports
blog
Yuri Lyamina.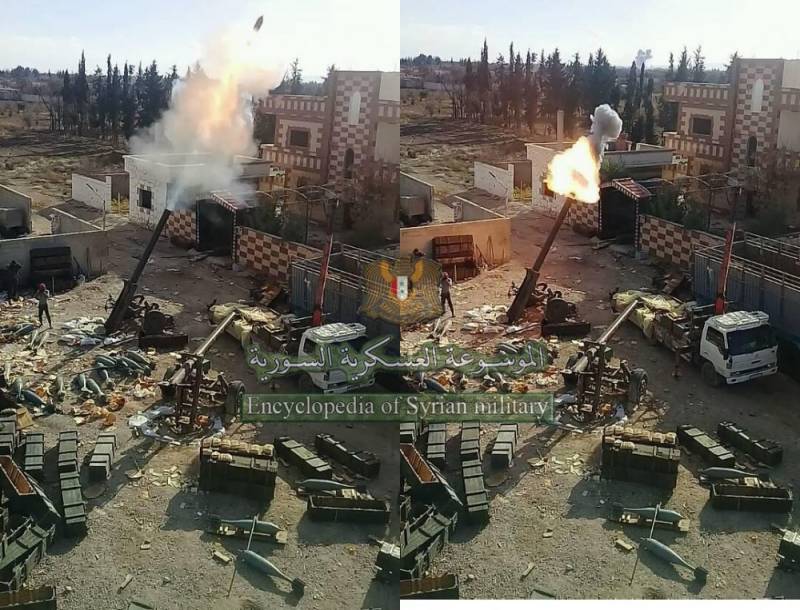 Rare shots have appeared on the Internet, depicting the work of the Syrian Army's 240-mm towed M-240 mortars.
Photos and videos with the remnants of 240-mm mines regularly appear from Syria, but the footage of the direct work of mortars is a rarity, the expert writes.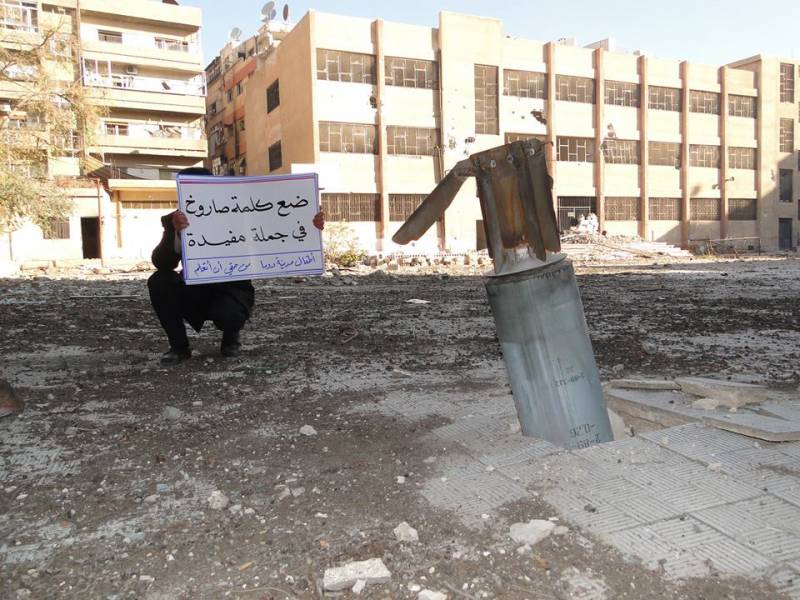 "In this case, the frames were taken close up and therefore the dimensions of the mortar itself and mines to it against the background of the calculation and the truck are very clearly visible," he notes.
Recall, the task for developing the M-240 mortar was issued to the Main Artillery Directorate (GAU) in 1944, the mortar was developed in the design bureau under the direction of B.I. Shavyrin. Tests were performed in 1944-1945 and then in 1947-1949.
In 1950, the mortar was put into service, mass production was started in 1951, at plant No. 75 (now Yurginsky machine-building plant) in the city of Yurga, Kemerovo region.