The Syrian army assault units, stripping eastern gutu from illegal armed units, are actively using AGN-30 "Flame" 17 grenade launchers, writes
Rossiyskaya Gazeta
.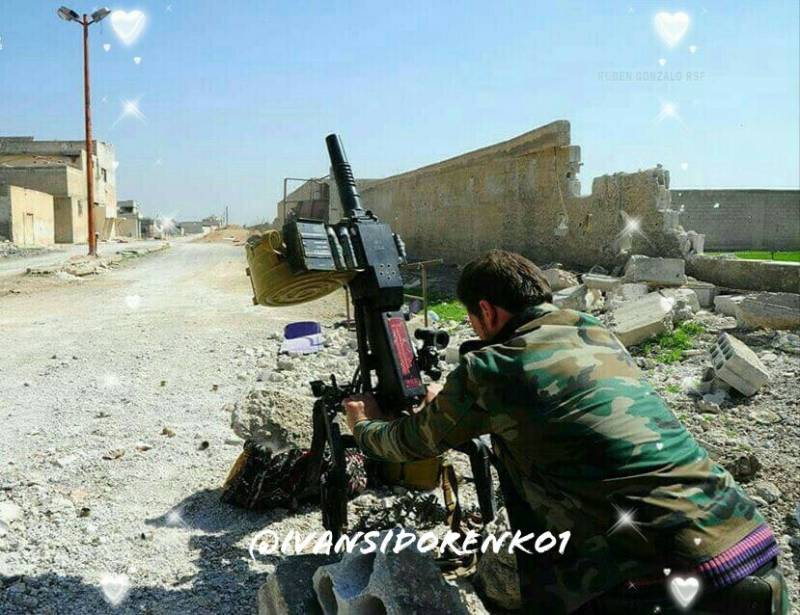 It
weapon
entered Syria before the outbreak of civil war. True, his number was small. Grenade launchers were handed over to the armament of only elite special forces.
After use in real combat conditions, the Syrians noted the accuracy and high reliability of grenade launchers.
"AGS-17 became a kind of mobile artillery, which, as they say, is always at hand - in defense, somewhere in the desert, or during the attack in urban areas. This weapon is easily transported, it is possible to defeat the enemy at a distance of 1,7 km. The rate of fire is up to 350-400 shots per minute, "the article says.
At present, automatic grenade launchers are widely used not only by special forces, but also by ordinary infantry. AGS-17 is installed on the "Shot", "Tiger" and "Lynx" armored cars, modernized by Syrian craftsmen BMP-1, BRDM-2, light transporters MT-LB.