Two US nuclear submarines have worked the ascent from under the ice on the exercises in the Arctic ICEX-2018, writes "RIA
News
"with reference to the website of the country's naval forces.
Exercises are held in the Beaufort Sea. The submarine of Great Britain also takes part in them. The Hartford multi-purpose submarine (Seawolf project) and Connecticut impact submarine (Los Angeles project), armed with cruise missiles, conducted an ascent in the Arctic Circle north of Alaska.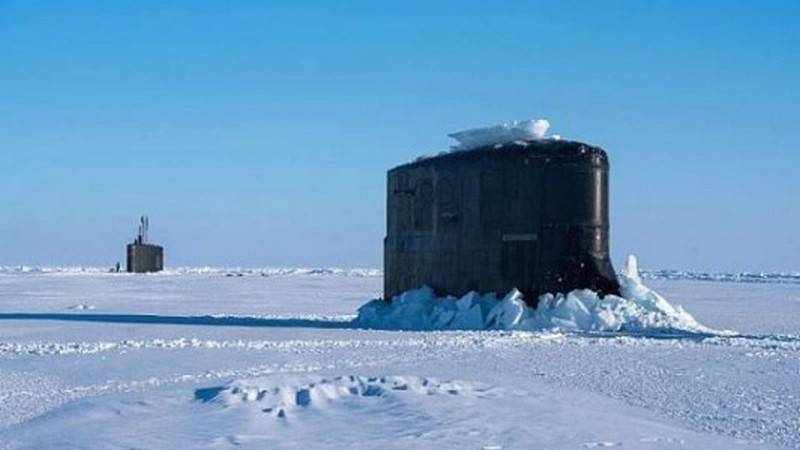 Details of the exercises are not given, but the message has a photo in which cuttings of submarines stick out from under the thickness of the ice at a distance of several hundred meters from each other.
We must constantly train with our submarine units and partners to remain experienced in this hemisphere. The presence of both submarines on the surface is a clear demonstration of our skills in the Arctic
- said the commander of the center of submarine warfare, the US Navy Rear Admiral James Pitts.
Earlier it was reported that during the exercises, two American submarines and the British "Trenchant" will conduct arctic transitions, ascent to the North Pole, and collect scientific data.