Donetsk requires Kiev to include in the list for the exchange of 297 residents of the DPR, who are being held on the territory of Ukraine, while the Ukrainian authorities confirm the presence of only 81 prisoner, reports
Interfax
statement of the plenipotentiary representative of the DPR in the humanitarian subgroup Daria Morozova.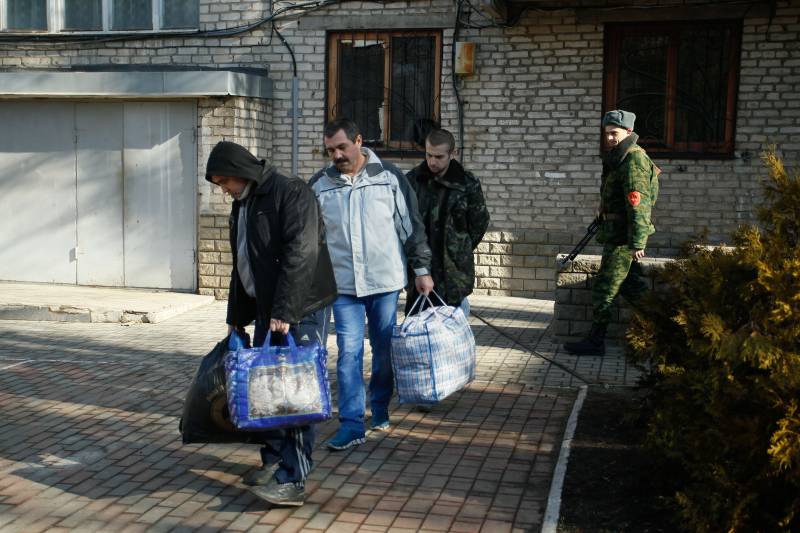 Kiev confirms that only 81 people are located on its territory. Detention still 216 Ukrainian authorities refuse to recognize. Meanwhile, the Ukrainian side is looking for around 115 people in the territory of Donbass. DNR confirmed the whereabouts of 14 of them. It must be remembered that we keep in custody only military and saboteurs, whose guilt has been proven. If a person is impressed by the Ukrainian side, and he speaks about it, we don't imprison him. Everyone has the right to this, if he acts within the law. In this, our position is fundamentally different from the Ukrainian one. (...) Ukrainian security forces often detain older people who travel to Ukraine to receive pensions. Then these people are on the lists of prisoners prepared for the exchange,
told Morozova.
She believes that "the exchange of prisoners on the principle of" all for all ", most likely, will not be realized until the end of the military conflict." Ukraine "must first, in accordance with the Minsk agreements, adopt an amnesty law, and Ukrainian security forces must stop persecuting civilians for political reasons."
The war in the Donbass has been going on for almost four years, but at the same time Kiev refuses to fulfill its obligations. However, now it is necessary to reach an agreement on the exchange of those persons who are agreed by both parties. However, the Ukrainian proposal from February 2018, we absolutely do not like. Kiev proposes to change only six Ukrainians to 16 residents of Donbass. We want to return at least 81 people. Let's look at the result of the negotiations,
added Morozova.
As the representatives of Ukraine said in turn, Kiev is not refusing to conduct an exchange, however, "the coordination process is not quick and requires careful study."