The new Russian airballistic missile of low radar visibility and high maneuverability "Dagger" cannot be considered hypersonic
weapons
leads
Lenta.ru report
opinion of experts of The National Interest.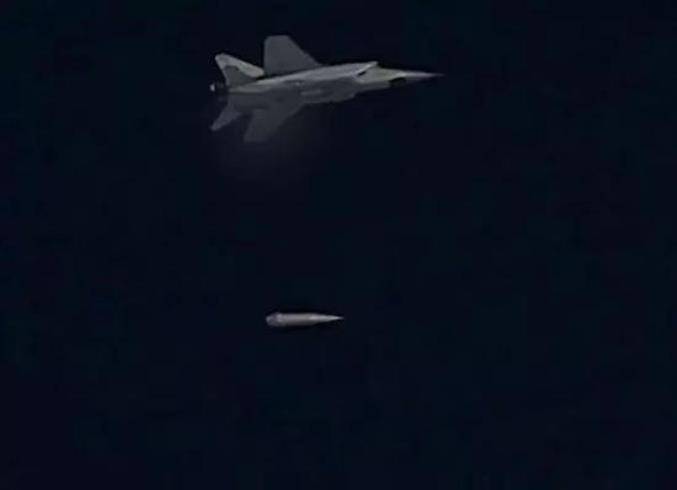 According to the authors of the publication, "Dagger" cannot be considered "a cruise missile operating on the basis of a hypersonic ramjet engine", respectively, "it cannot be called a hypersonic weapon, despite the fact that during flight ballistic missiles are accelerated to hypersonic speeds".
At the same time, the magazine notes that today "except for Russia, no one in the world has aeroballistic missiles" For this reason, the authors believe, the "Dagger" has no analogues in other countries.
Recall
aviation
the "Dagger" missile system was first introduced by Russian President Vladimir Putin in March 2018. According to reports, the "Dagger" is a "modernized version of the quasi-ballistic single-stage guided solid-fuel rocket 9M723 of the Iskander complex, the carrier of which is the MiG-31 long-range all-weather supersonic fighter-interceptor."