In the Republic of Moldova a sociological study was conducted on the subject of the country's possible entry into the North Atlantic military bloc. The survey was conducted by the Imas public opinion research center commissioned by the Moldovan Democratic Party.
According to the results of the survey, it turned out that only 17% of respondents were in favor of Moldova's accession to NATO. And 61% of respondents were against the fact that Moldova became a member of the North Atlantic Alliance. The rest either refused to answer the question, or could not give a definite answer.
Recall that according to the Moldovan Constitution, the state has the status of a neutral militarily. Earlier, in the Pro-Romanian parliament and government of the Republic of Moldova, it was repeatedly proposed to change the basic law of the country and remove the wording about military neutrality from it. Strongly against this initiative is the current President of Moldova, Igor Dodon.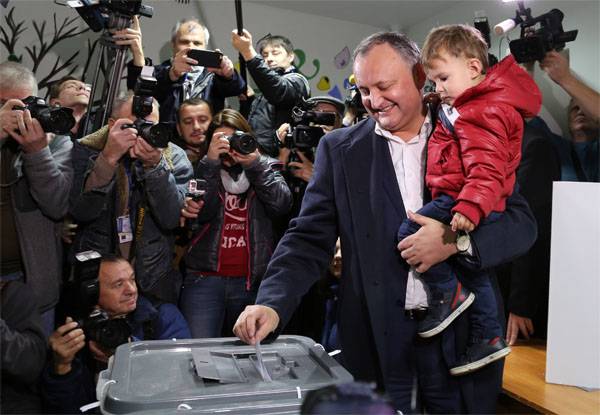 According to him, the active and violent movement of the country towards NATO can permanently destroy the Moldovan statehood itself against the background of the unresolved Transnistrian issue. The government does not respond to the statements of the president, and they are unlikely to respond properly to the results of the population survey. These puppet officials face other tasks.