The commander of the Russian Airborne Forces, Colonel General Andrei Serdyukov, told the media that the troops were preparing to receive the Ptitselov anti-aircraft missile system. According to the general, this ZRK will appear in the Airborne Forces by 2022.
RIA News
cites the statement of the general:
They will be equipped with anti-aircraft missile batteries of anti-aircraft missile regiments of airborne and air assault divisions.
"Birdies" - airborne short-range air defense missile system, which is still at the stage of development of design documentation. The commander of the Airborne Forces notes that within the framework of this process, the appearance of the air defense system will be fully formed.
It is known that the base machine for the Ptitselov will be the BMD-4M. This will allow the landing of an anti-aircraft missile system using the currently existing parachute systems. If the "Fowler" appears in the coming years in service with the Airborne Forces, it will become the first world airborne air defense system.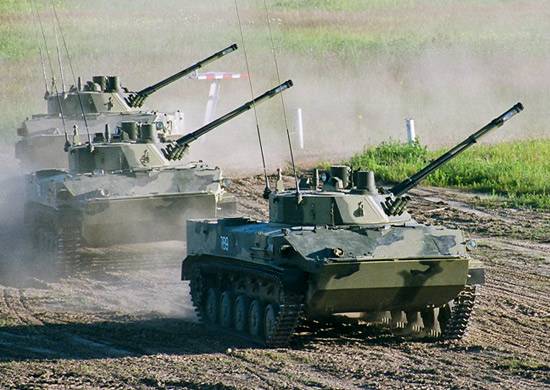 Earlier it was reported that the airborne systems "Birdies" will go into service with the Airborne Forces in 2020 year. As you can see, the timing has to be adjusted.