Specialists of the Baltic Mine Action Group
fleet
15 kg of explosives of the Great Patriotic War, found under a bridge on a federal highway in the Kaliningrad Region, were neutralized, spokesman for the fleet Roman Martov said.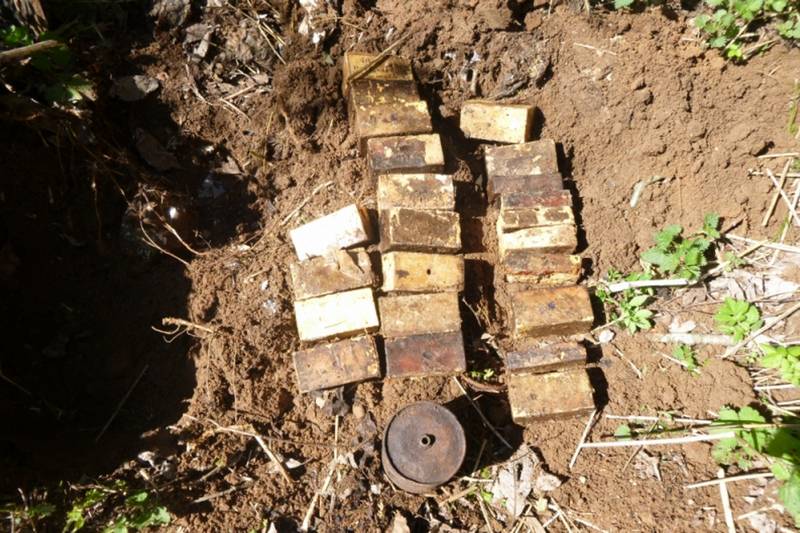 TNT bombs from the war found the workers of 12 in March during the overhaul of the bridge over the stream in the village of Shepetivka on the 44 km of the federal highway A-216 Gvardeisk - Neman - border with the Republic of Lithuania. After this, the work was suspended and the naval sappers were called.
The mobile demining group of a motorized rifle compound of the fleet of the army corps surveyed a site in the area of ​​the bridge and removed TNT checkers from the ground with a total weight of 15 kg
- said Martov.
The explosives were taken to one of the naval landfills near Kaliningrad for complete destruction
- he added.
Experts suggest that in the spring of 1945, the retreating German troops mined the bridge. Then the East Prussian offensive operation of the Soviet troops took place on this territory of the modern Kaliningrad region.
He also added that since the beginning of 2018, naval sappers have disarmed more than 500 artillery shells of various caliber, anti-tank, mortar, anti-personnel mines, hand grenades and other explosive wartime objects in the region, TASS reports