An urgent message comes from the United States that the President of the United States, Donald Trump, removed Rex Tillerson from his post as Secretary of State. According to recent reports, instead of Tillerson, Mike Pompeo will be appointed to this post, who served as director of the US Central Intelligence Agency.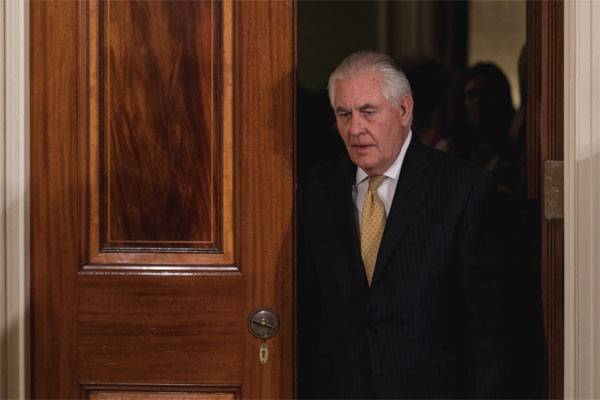 Judging by the activity of Tillerson, it was difficult to assume that he was going to resign as head of the State Department. Just a few hours ago, he made a statement about the fact that "probably Russia was involved in the poisoning of a former GRU officer of Skrypal in London".
From Donald Trump on Twitter:
Our new secretary of state will be Mike Pompeo. We are waiting for a fantastic work from him. A new director of the CIA appointed Gina Haspel. This is the first woman in this post. Congratulations.
Gina Cherie Haspel (Haspel) was born in 1956 year. American intelligence officer. Since 1985, he has worked for the CIA. Since February 2017, the deputy director of the CIA.