Ships of Primorsky on Tuesday
flotilla
the diverse forces of the Pacific Fleet, as well as the troops and forces in the North-East of Russia, carried out firing in the Gulf of Peter the Great and off the coast of Kamchatka, reports
press office
Eastern District.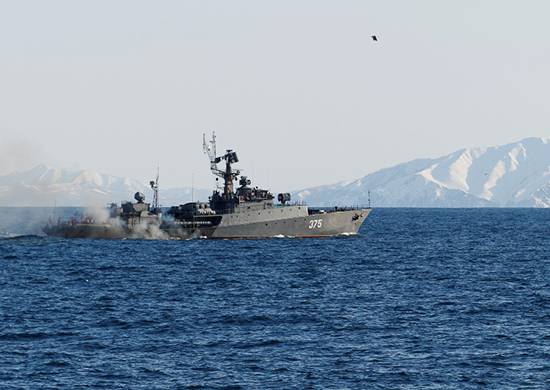 In particular, the Metel small rocket ship (MRK), the MPK-221 small anti-submarine ship, the P-14 and P-19 rocket boats improved in practice the organization of combat operations by a single ship. Crews have worked to repel attacks of air attack weapons and evasion of a conventional enemy
says release.
Also, the crews of the ships "produced radio-electronic jamming, and when parked on an unprotected raid, they carried out anti-sabotage preventive grenade-throwing."
It is reported that in Kamchatka, combat exercises in the landfills carried out the MRC "Spill" and the small anti-submarine ship MPK-107.
"RTOs successfully conducted artillery firing at a naval towed shield imitating a surface target. Anti-fighters also fired artillery at sea and air targets, "said in the district.
The actions of the ships at sea were provided by the Iney frost and auxiliary ships, as well as the anti-submarine aircraft Tu-142 and Il-38N marine
aviation
TOF.
The press service added that the tasks at sea are currently being worked up to 10 warships and support vessels of the Pacific Fleet.