Israeli and Palestinian information resources report an act of terrorism in the Gaza Strip. The aim of the terrorists was the motorcade of Prime Minister of Palestine Rami Hamdullah.
According to the latest information, an explosive device was laid on the side of the road, along which a motorcade of a Palestinian official was to follow. When one of the motorcade cars caught up with this place, an explosion thundered. The car was damaged, people were in it - injured.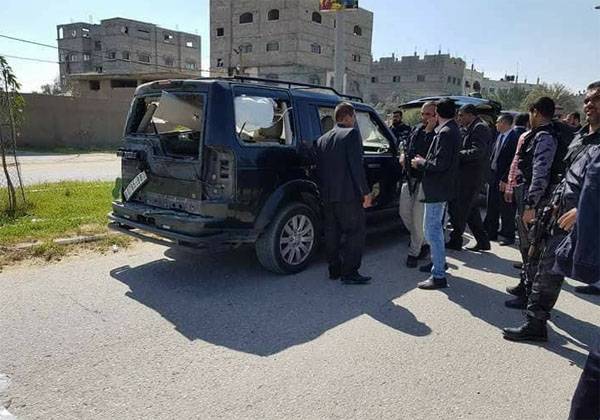 Rami Hamdalla himself, as stated, is alive and was not injured during the explosion. He was urgently sent away from the site of the bomb attack.
Local media reported that the explosive device had a power up to 300 g in TNT equivalent. At the site of the explosion, a crater with a diameter of about 2 m and a depth of half a meter was formed. The explosion broke the concrete curb.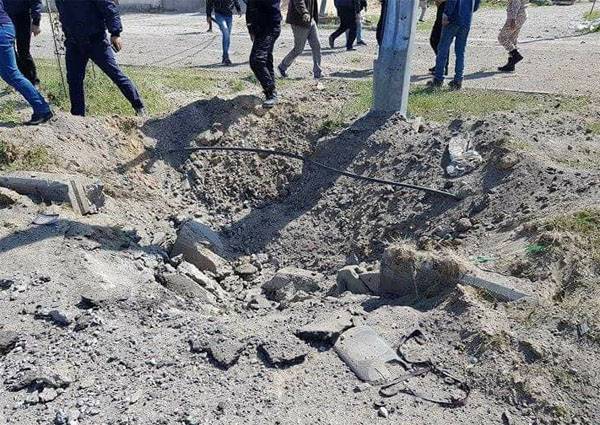 It is noteworthy that in the Gaza Strip Hamdalla arrived accompanied by the head of intelligence Majid Faraj. The Palestinian leaders said that the Israeli intelligence services could be arranged by both the Israeli special services as a provocation, and representatives of the armed wing of Hamas.