Two new Ka-52 Alligator helicopters entered the military unit of the army
aviation
The 4th Army of the Air Force and Air Defense, deployed in the Krasnodar Territory, said the head of the press service of the Southern Military District Vadim Astafiev.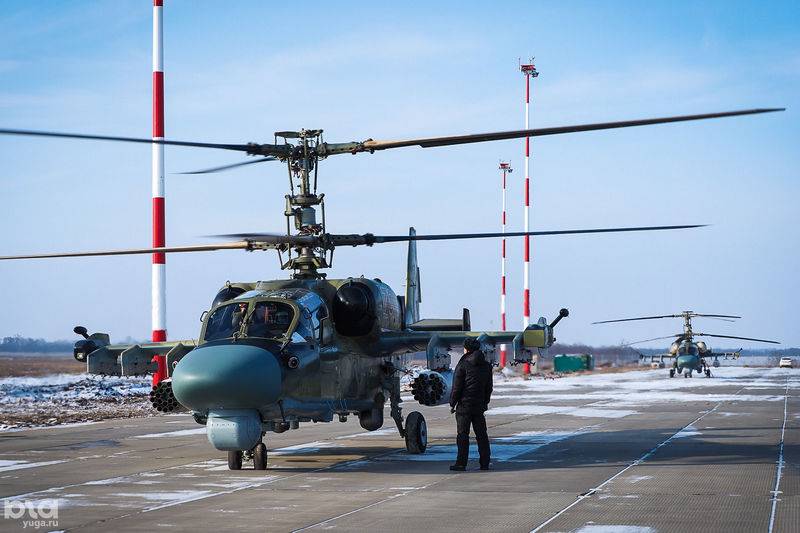 Currently, the manufacturer's specialists in the air regiment produce the final assembly of the Ka-52 helicopters, followed by a control flight and the final transfer of military equipment to the personnel of the military unit
- said Astafev.
He recalled that, in accordance with the re-equipment plan of the troops of the Southern Military District, the fleet of this military unit since the beginning of the year has been replenished with four helicopters of this type.
The Ka-52 "Alligator" combat attack helicopter is intended for fire destruction of armored vehicles, manpower, and enemy helicopters and is an upgraded version of the Black Shark Ka-50. According to experts, in comparison with its predecessor, it has better aerodynamic characteristics, is less noticeable for radar, increased speed and maneuverability. Management is designed for two pilots, which increases the efficiency of maneuvering and combat use of the "Alligator".