The Russian Ministry of Defense sent out invitations to the Army-2018 forum and National Security Week, which will be held on August 21-26 in the Patriot park near Moscow, said Alexander Mironov, head of the main research department of the military department.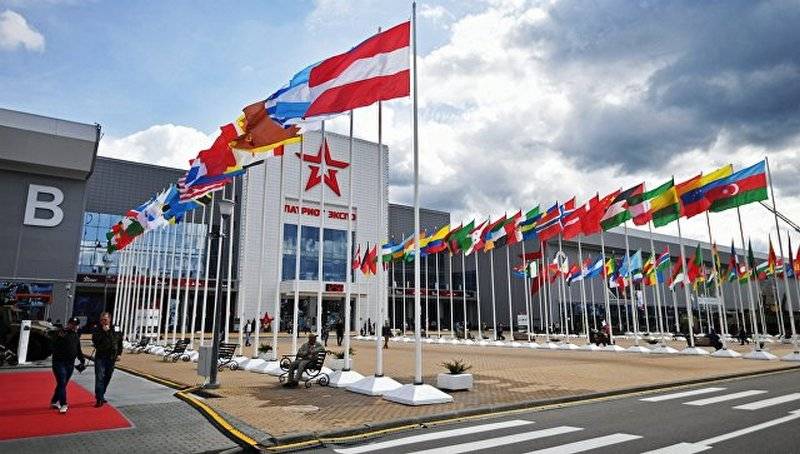 Official appeals were sent to 128 defense ministries, as well as to the diplomatic missions of 123 states inviting them to form their own expositions on the forums and to take part in a scientific and business program
- said Mironov at a meeting with military attache of 53 countries.
According to him, it is planned to increase the number of national expositions and expand the geography of foreign developers and manufacturers of military and dual-use products, as well as expand the exposure
aviation
equipment at the Kubinka airfield with the involvement of both domestic and foreign manufacturers.
Representatives of 2017 from foreign countries, 114 official military delegations, including high-level 65, took part in the Army-35 international military-technical forum. The total number of representatives of foreign military departments exceeded 300 people. Seven countries were represented by national exhibitions (Armenia, Belarus, Kazakhstan, China, Pakistan, Slovakia and South Africa), RIA reports
News