In the near future, the Turkish in Afghanistan
Tanks
will be equipped with active protection systems "Pulat" (Pulat) of domestic production, reports
TSAMTO
with reference to the Ministry of Defense of Turkey.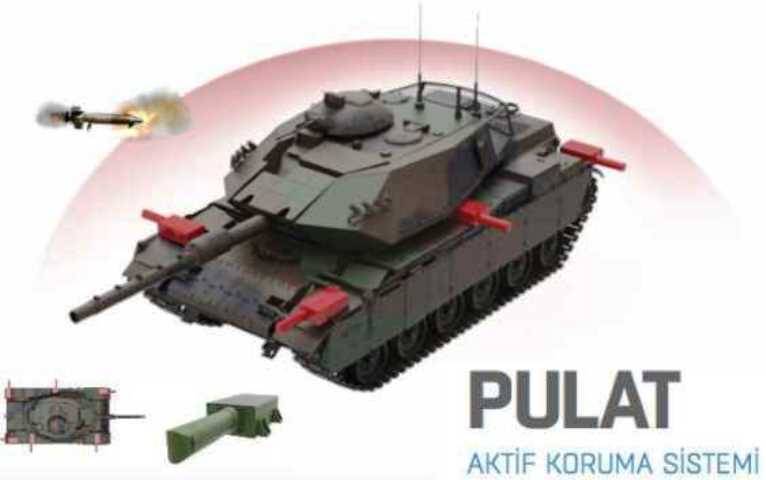 It is reported that the system "Pulat" successfully passed the tests. It was developed by the national company Aselsan.
"The system provides protection against anti-tank guided missiles and RPG jet grenades in the 360 deg. Sector. It can be used in extreme conditions, including dust, dirt, snow and rain," the report said.
According to the military, the system "provides protection for tanks even when fired at rockets from close range." In the future, in addition to tanks, it is planned to equip Pulat SAZ and other armored vehicles.
At the same time, despite the statement by the Ministry of Defense about a purely domestic development, many experts believe that the Turkish SAZ was created on the basis of the Ukrainian complex Zaslon-L.
The publication reminds that the "Zaslon" system has a modular architecture and consists of a radar, a control unit and several combat modules, which are installed on the BBM in such a way as to block the affected areas and provide full protection for the object. " It detects attacking ammunition and "initiates a protective charge, creating a high-speed echeloned stream of fragments and a blast wave, destroying or weakening the action of the attacking ATGM, rocket-propelled grenades or other armor-piercing ammunition before they reach the protected object."