Chinese defense industry continues to improve the main battle tank Type 96B. This machine took part in the "Tank Biathlon", held in Alabino near Moscow.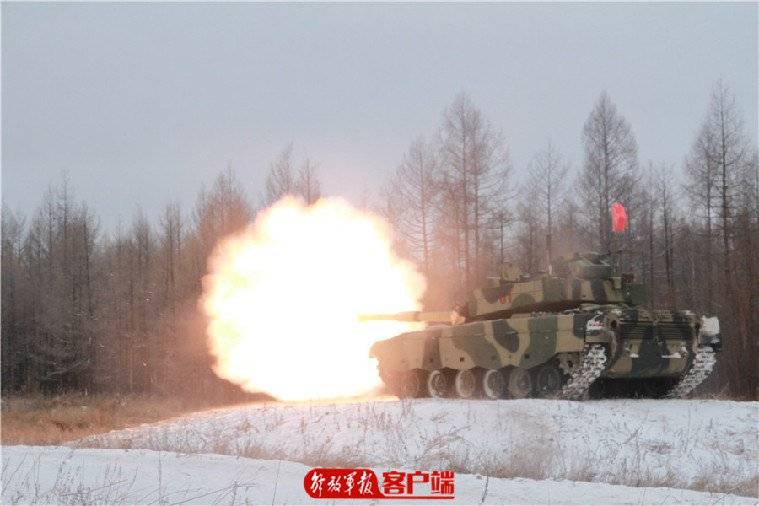 For the first time in competition in Russia Type 96 modifications "A" arrived in 2014. But, it turned out that the power of an eight-hundredth engine is not enough to compete with the modernized Russian
tanks
T-72B3.
"Therefore, the lag was initially decided to be compensated by the use of a modified lightweight chassis. Then, a thoroughly modified version was cast into the battle for the champion title, designated Type 96B, which, according to some data, received an 1200 horsepower engine, which allowed the tank to reach speeds of up to 70 km / h, "the article says
Russian newspaper
.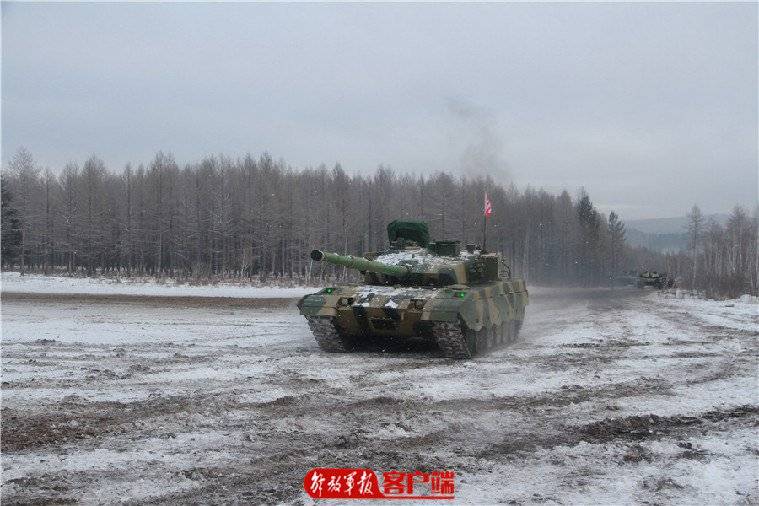 Judging by the information, the car continues to be improved. In the photo, which appeared on the Web, a modified version of the Type 96B was presented for the first time. According to the author, "the first thing that caught my eye: the tank received a remote-controlled anti-aircraft gun installed on the turret roof with a WNNXX-12,7 machine gun." Now, the commander of the machine will not have to be substituted for bullets and shrapnel while firing a machine gun.
About the modifications indicate the increased size of the sight. In turn, the driver got a video camera mounted on the upper front part of the body. In addition, the undercarriage rollers and tracks are reinforced.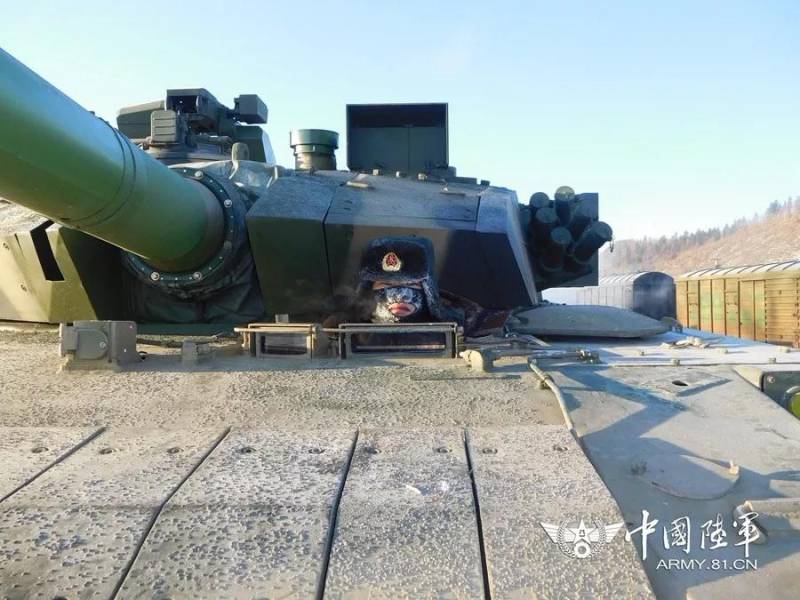 Some experts call this tank a competitor T-90M. "In fact, despite significant changes, the Type 96B is still inferior to the Uralvagonzavod car. First of all, according to the characteristics of protection and firepower. The design features of the Chinese machine do not allow to achieve the characteristics of the "ninetieth" in principle - the reserves for improvement have been exhausted. What can be said about the Russian technology, which still has significant modernization potential, "concludes the publication.