The newest icebreaker of the North
fleet
For the first time, Ilya Muromets will take part in the Barents-2018 bilateral Russian-Norwegian exercises, which will be held in May in the Barents Sea, captain 1st rank captain Vadim Serga said.
From the Northern Fleet, the rescue tugboat Altai, the Il-38 aircraft and the Ka-27PS helicopter will be involved in the exercises. The participation of the icebreaker "Ilya Muromets" is also planned, for which these exercises will be the first
- he said.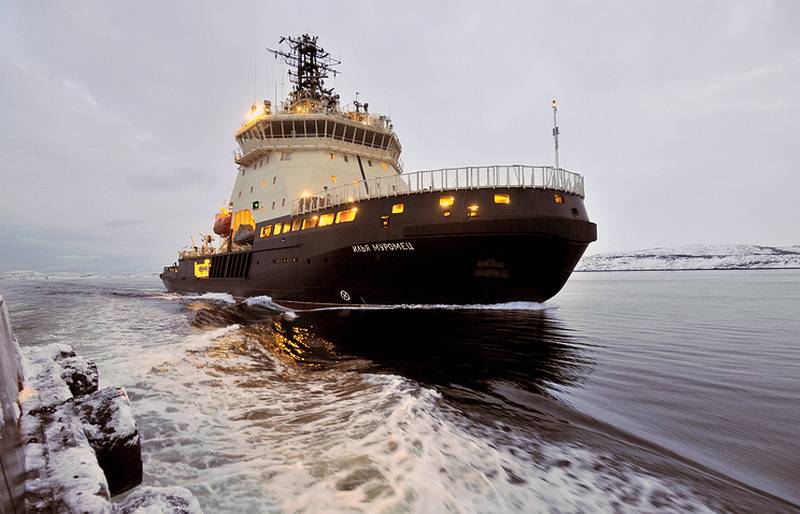 Serga noted that the delegation of the Northern Fleet headed by the head of the Northern Fleet Search and Rescue Operations Department of the Northern Fleet, Capt. 1 Rank Vladimir Gorban, took part in the first planning conference on holding the Barents-2018 maneuvers in the city of Kirkenes (Norway).
The Barents-2018 exercises are the only exercises of the search and rescue forces conducted by Russia and Norway in the Arctic region on an annual basis. Episodes on search, rescue and evacuation of crew members of ships and aircraft in distress on the water, as well as on elimination of the consequences of an environmental accident due to an oil spill in the marine area will become traditional for mining.
- he explained.
The international Barents exercise is held annually in accordance with the agreement between the governments of the Russian Federation and Norway on cooperation in finding missing persons and saving people in distress in the Barents Sea from October 4 on October 1995. The leadership of the exercise is alternately carried out by representatives of both the Russian and Norwegian search and rescue forces, TASS reports.