The submarine forces of the Russian Navy in 2018 will take part in more than 500 different exercises, said the commander-in-chief of the Russian Navy Vladimir Korolev, speaking at a gala evening dedicated to the 60th anniversary of the nuclear underwater
fleet
Russia, which is celebrated in 2018.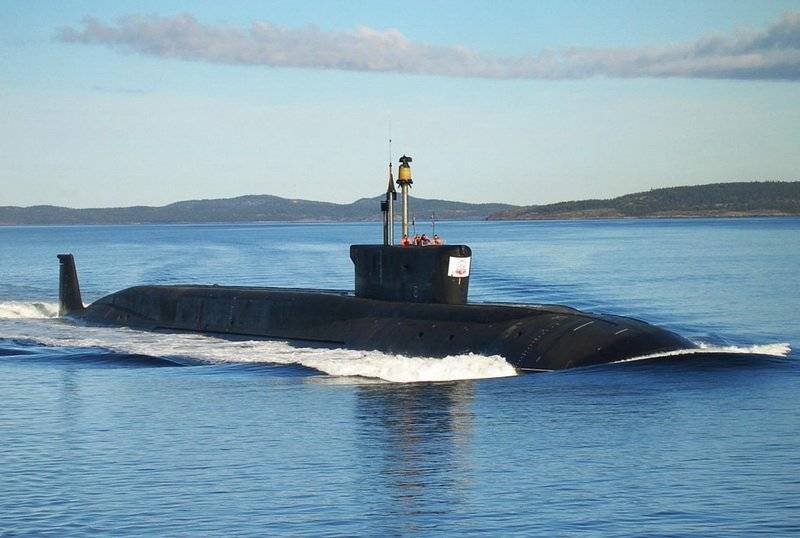 This year we will conduct more 500 exercises with submarine forces of all fleets.
- he said.
He also noted that this year the main directions for the Russian Navy remain the same.
We will continue to build missile submarines and multipurpose 4-generation submarines. And together with our colleagues we will continue to design the ships of the 5 generation
- said Korolev.
For 2017 year, the general level of surfacing compared to 2015-2016 more than doubled the year. Behind the submariners more than three thousand running days. More than 150 practical combat exercises with the use of missiles, torpedo, mine
weapons
. These are good performance.
- he said.
Also, the commander-in-chief spoke about the successful development of the school of ice-swimming, including the practice of inter-fleet under-ice transitions carried out by submarine forces in recent years.
We never left the Arctic. At the same time, a great experience of under-ice navigation was formed in the last years, when we had inter-fleet transitions from the North to the Atlantic. For us, this is of great importance, well, in general, the Arctic Ocean is a zone of our interests, so we never refused it and do not plan to refuse
- he concluded.