The Japanese government considers unacceptable that the Russian side attracts investments from third countries to projects on the islands of the southern Kuril Islands, the Japanese Foreign Ministry said commenting on the statements of the Sakhalin Oblast Governor Oleg Kozhemyaki about plans to build power plants in Shikotan.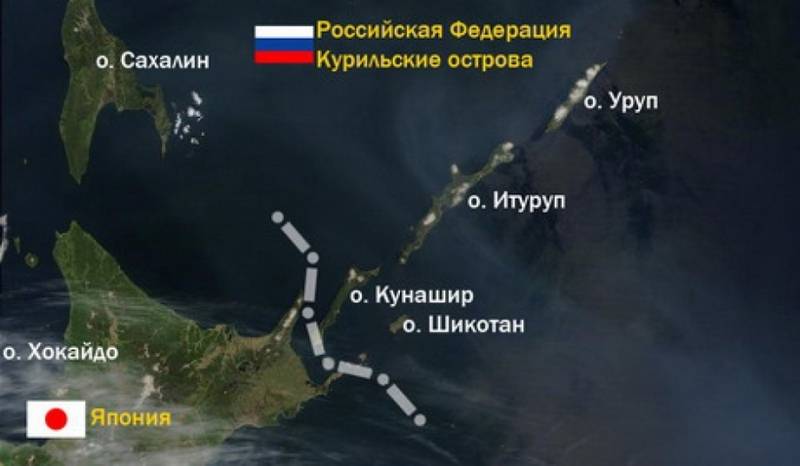 Attracting investments from third countries to economic projects on the four northern islands (as the southern part of the Kuriles is called in Tokyo) goes against our position, and if this fact is confirmed, it will cause serious regret. We will respond to this accordingly, collecting all the necessary information along the way.
- stressed in the Japanese Foreign Ministry. The Foreign Ministry also noted that the Japanese side "will continue a close negotiation process with Russia, aimed at solving the problem of ownership of the four northern islands and the conclusion of a peace treaty" between the two countries.
Earlier, Kozhemyako said that two diesel power stations are planned to be built in Shikotan for the fish factories being set up in the Kuriles priority development territory. In this case, at the first stage of construction, it was decided to attract an American company as an investor.
Tokyo disputes the identity of Iturup, Kunashir, Shikotan and the island group, which in Japan is called Habomai. As the Ministry of Foreign Affairs of the Russian Federation has repeatedly stated, Russian sovereignty over them, which has the appropriate international legal framework, cannot be doubted, TASS reports.