The US military has sharply reduced the number of combat operations that were performed from the Turkish airbase Incirlik, and are also considering the possibility of reducing the personnel stationed there, reports
TASS
Post by the Wall Street Journal.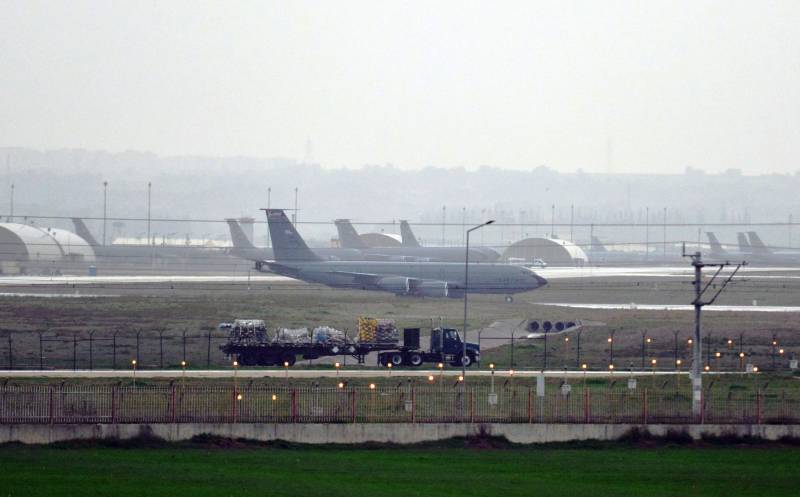 According to the newspaper, a squadron of A-10 attack aircraft was relocated from the Turkish base to Afghanistan. The number of families of American military personnel stationed at the base gradually decreases. "Currently, American fighter jets F-22 Raptor and F-15 Eagle, as well as refueling aircraft, are based in Ingirlik," the material says.
According to the American military representative, "the issue of reducing the use of the Turkish airbase has been under consideration for some time."
The newspaper reminds that "the tension in relations between Ankara and Washington is related to the fact that Turkey is seriously concerned about the United States support for the Syrian Kurds from the Popular Self-Defense Forces (SNC)". The Turkish government has repeatedly stated that Washington is making a mistake by supplying weapons to the formations associated in Ankara with militants by the Kurdistan Workers Party (PKK). According to the Turkish leadership, the Kurdish American
weapon
may be directed against Turkey.