The first serial transport aircraft, Il-76MD-M, was handed over to the Ministry of Defense of the Russian Federation after modernization, said the vice president of the United Aircraft Corporation (UAC) for transport
aviation
, General Director of PJSC Il Aleksey Rogozin.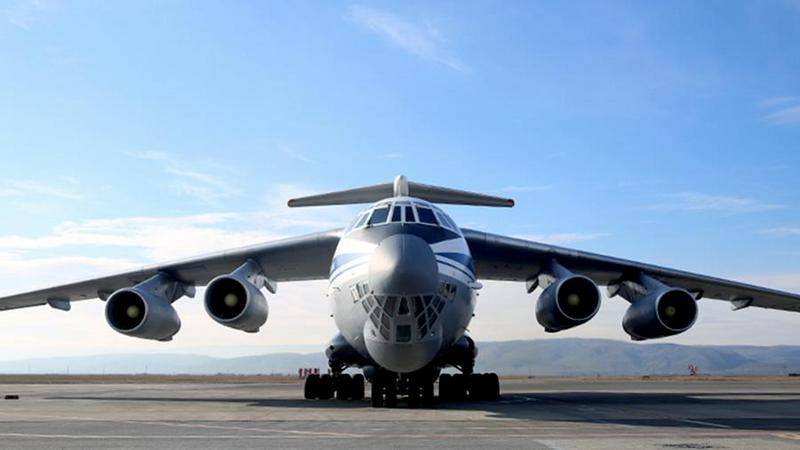 At the moment, the first modernized drill machine is located on one of the bases of the military transport aviation of the Russian Air Force.
The aircraft is equipped with a new flight-navigation complex, which meets all the requirements and rules of flights on both Russian and foreign air routes. In addition, it replaced the lighting, airborne transport and household equipment, as well as means of defense and communications.
An optical-electronic sighting system is installed, which allows you to monitor landing sites and works both in the infrared and in the optical range
- added Rogozin.
In the course of modernization, parts were interchanged, interchangeable with the promising Il-76MD-90А military transport aircraft and the Il-78М-90А tanker truck, which are manufactured in Ulyanovsk. The engines of the D-30KP aircraft were modified during the modernization. Thus, the aircraft's service life extended by 15 years, reports TASS