The main threat faced by US forces in Europe is Russia, reports
RIA News
Statement by the Commander-in-Chief of NATO Forces in Europe, American General Curtis Scaparotti.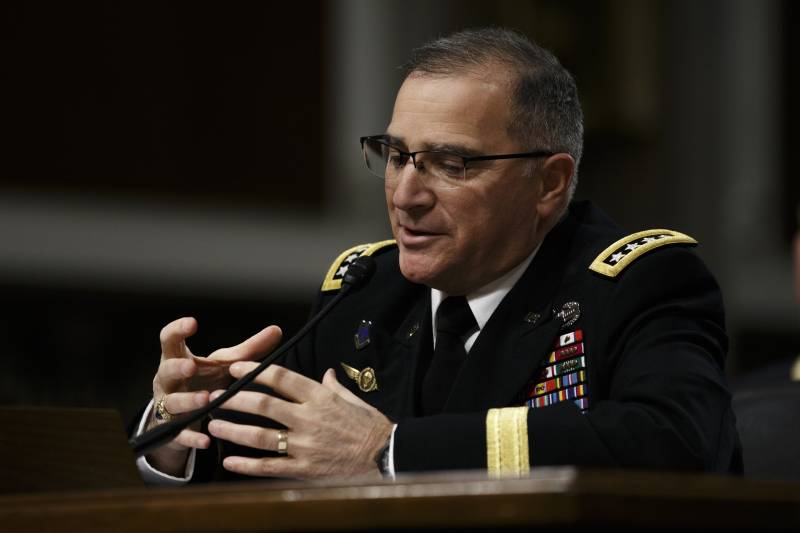 According to the general, the Russian side "continues to destabilize regional security and ignore the norms of international law," which have ensured peace in Europe since the end of World War II.
Our strategic priority is to deter Russia from subsequent aggression and prevent the Russian side from exerting a negative influence on its European allies and partners,
declared commander in chief.
He stated that the US military is engaged in developing "various options to protect European states from Russian aggression, among which there are scenarios of military opposition to Russia."
However, according to Scaparotti, military force is not enough to combat the "Russian threat". It is necessary that the US government adhere to a unified approach to the issue of containment of the Russian Federation.
He also stressed that the "Russian threat" goes "beyond the framework of European space".
Russia has an impact on the Middle East, where its intervention in the civil war in Syria has strengthened the regime of Bashar al-Assad and allowed Iran to spread its influence in the Levant region. The Russian side is also increasingly actively assisting Middle Eastern states, strengthening cooperation with Iran and expanding its influence in Saudi Arabia, Egypt, Libya and Cyprus. Such efforts lead to a change in regional dynamics, which negatively affects the security of Israel, stability in Lebanon and the interests of the United States in the region,
explained the general.
He added that Moscow is trying to change the current world order in its favor.
Earlier, the US Congress instructed the ministries to develop a strategy to counter the "Russian threat."