British Prime Minister Theresa May and French President Emmanuel Macron agreed to jointly respond to Russia's "aggressive behavior", reports
RIA News
.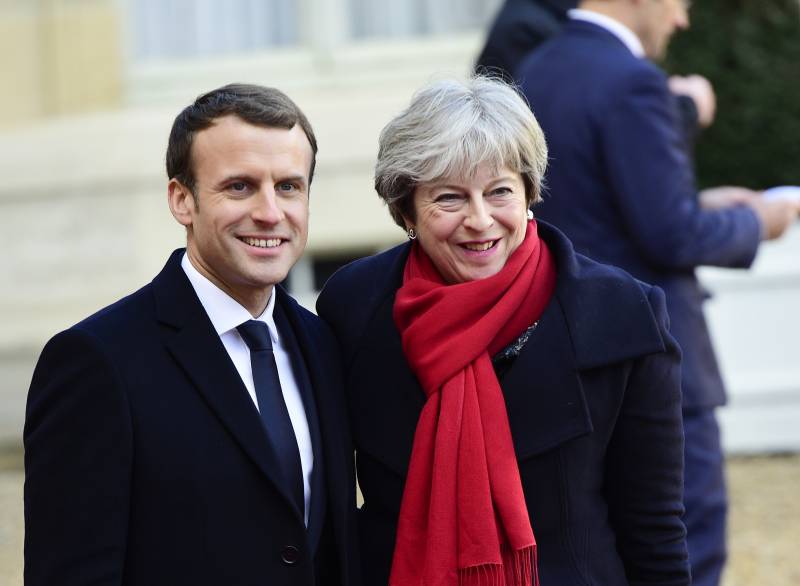 Yesterday, May said that Russia was involved "with a high degree of probability" by the nerve agent poisoning by the ex-colonel Sergei GRIPAL working for British intelligence. She gave Moscow a deadline of Tuesday evening to provide detailed explanations, otherwise promising to introduce "more serious measures" with respect to the Russian Federation than before.
Planned measures against Russia, the Prime Minister will present on Wednesday at a meeting of the British Parliament.
The Prime Minister spoke with French President Macron and told him about the latest
the news
in connection with the situation around the incident in Salisbury on March 4. She talked about the conclusion that the government had come to, that with a high degree of probability Russia was responsible for the actions against Sergei and Yulia Skripal,
said the representative of the British Prime Minister.
They discussed a broader picture of Russia's aggressive behavior and agreed that it would be important to respond to it together with the allies,
added to the administration.
Recall that Skripal and his daughter were found on March 4 unconscious in Salisbury. According to the investigation, they were poisoned by a nerve agent.
Earlier, the Ministry of Foreign Affairs of the Russian Federation called the statement of May on Skripal "a circus show in the British Parliament", pointing to the beginning of "another information and political campaign based on provocation."