US Secretary of State Rex Tillerson decided to join the media campaign, bloated in Britain, in the case of the poisoning of the Russian defector (ex-colonel of the GRU) Sergey Skripal. Recall that Skripal, along with his daughter, went to a London hospital in a serious condition, where he was diagnosed with poisoning. Tillerson, following the British officials, said that he considers "the most likely involvement in the poisoning of Skripal is Russia."
RIA News
cites the statement of the head of the US Department of State:
For such an attack, for trying to kill a private citizen on the territory of a sovereign state, there is never any excuse, and we are outraged that Russia seems to be demonstrating such behavior again. From Ukraine to Syria, and now to Great Britain, Russia continues to be an irresponsible force, carrying instability to the world, operating with open disregard for the sovereignty of other countries and the lives of its own citizens.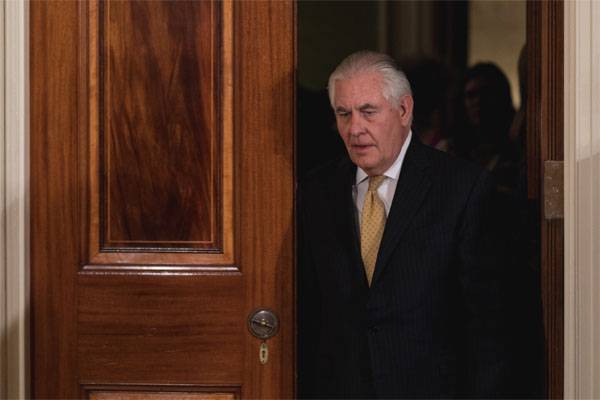 We will remind that earlier the Prime Minister of Britain, Teresa May, also stated about the "probable involvement of Russia" in the poisoning of the ex-colonel of the GRU.
This is a classic Western media "carousel", when the texts of accusations against Russia appeared even before a specific event occurred (in this case, an event with Skripl poisoning). And now, without providing any evidence, with the terminology of "probably" and "suppose," statements about Russia's alleged involvement in this poisoning will be multiplied as if from a copy machine. At the same time, neither May nor Tillerson report their versions as to why, and for what purpose, Russia in general needed to "persecute" Skrypal, especially before the presidential elections ...