The ruble strengthened. What's next? Let's try to make a brief forecast for the ruble in particular and for the economic situation as a whole.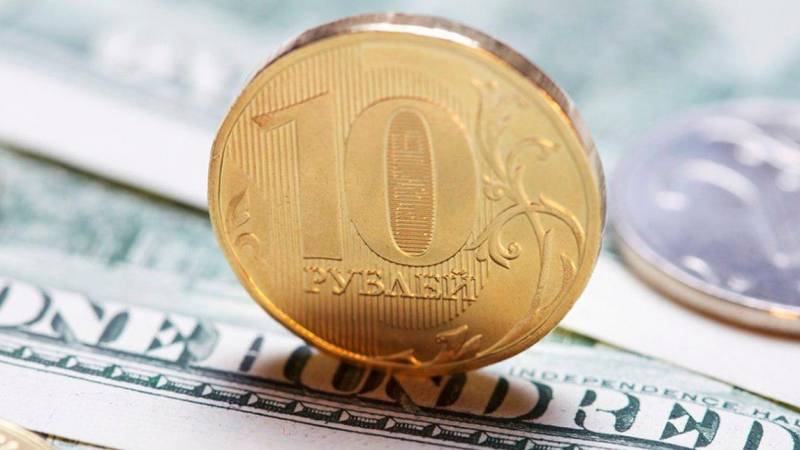 The monetization ratio of our economy (M2 / GDP) is 47%. It shows how the gross product is provided with money.
Meanwhile, in all OECD countries and other developed countries, the monetization ratio is higher than 100%. For comparison: in the leading countries of Europe, it is of the order of 150-170%, in China - about 200%, and there the economy and the standard of living have been growing at an impressive pace over the years.
It is well known from world economic practice that no country in the world has ever made an economic breakthrough with the coefficient of monetization of GDP below 100%.
KME in Russia is kept at the level of 47%, probably and mainly so that our economy does not develop. Adverse effects: low inflation and stability, no fuss. However, this is temporary. The policy of containment of money supply and inflation in our
stories
always led to a landslide devaluation of the ruble and crises.
What's next? The President said that we will break. You can jerk in two ways.
1. Without changing the liberal economic paradigm. That is, within the framework of the rule: an increase in the money supply must occur due to the issue of the ruble under a certain amount of earned dollars. The amount of dollars cannot be increased dramatically if the reserves are not used in the required proportions. But this is unlikely, it is a paradigm shift. And the money supply for development is needed. This means another significant devaluation. The most likely dates are summer and autumn of this year. Recall in this regard, two crisis anniversaries: August 1998, and August 2008.
2. By changing the liberal paradigm to the development paradigm and embarking on real reforms that are impossible without an increase in CEM, we will achieve a noticeable (though not necessarily drastic) inflation in the first few years of development. This will contribute to the reduction of the key rate, which is necessary to reduce the cost of credit money. In the future, inflation will decline due to a quantitative increase in manufactured goods.
Just do nothing will not work, it will still happen: 1 or 2.
The presidential address to the Federal Assembly makes more clear the prospects for the ruble and the economy as a whole. It follows from it that we will go the way of 1, without changing the political and economic system, but increasing the budgeting of certain important areas.
At the same time, we assume that the dollar will remain relatively stable, and we do not consider force majeure scenarios, although they are possible.