President of Ukraine Petro Poroshenko appealed to the member countries of the European Union with a request to qualify Russia as an aggressor country and party to the conflict in the Donbass, and also to help in providing Kiev with defensive weapons.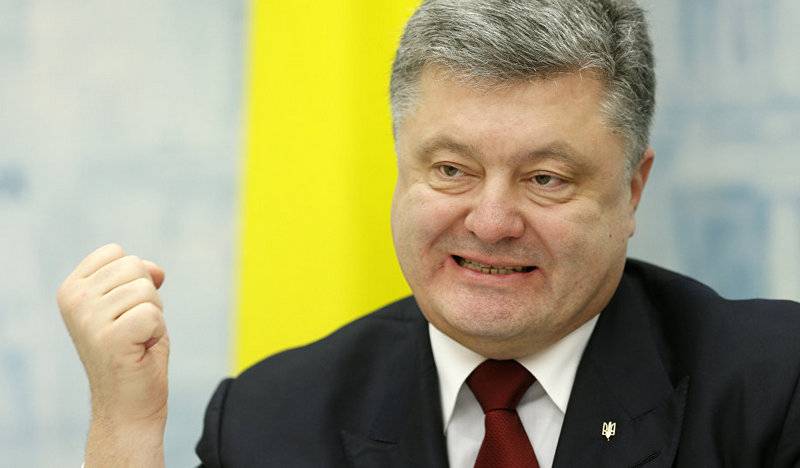 The time has come to facilitate the provision of EU-made defense weapons to Ukraine in accordance with national and international legislation.
- Poroshenko said after a meeting with EU High Representative for Foreign Affairs Federica Mogherini.
The President of Ukraine also stated that "four years after the beginning of the Russian aggression against Ukraine, the time has come for the EU to call the aggressor the aggressor and party to the conflict"
To get acquainted with the present situation in the Donbass, and also to see for myself how Russia is fulfilling its part of the Minsk agreements, I appealed to the high representative Mrs. Mogherini with a proposal to send the second mission of the ambassadors of the EU Security Policy Committee to Donbass in the near future. The first was in September 2015 of the year
- said the President of Ukraine, reports "Interfax".
In addition, Poroshenko said that he had discussed with Mogherini the details of the deployment of the UN peacekeeping mission in Donbas.
Mogherini and I paid a lot of attention to the details of the deployment of the peacekeeping mission in the Donbass ..., which will operate throughout the occupied territory (as the Donbass is called in Kiev), including the uncontrolled part of the Ukrainian-Russian border
- Poroshenko said, reports RIA "
News
».
Moscow has repeatedly stressed that it is not a party to the internal Ukrainian conflict and that there are no Russian troops in Ukraine.