In Moscow at the 83 year of life, the People's Artist of the Soviet Union, the inimitable Oleg Pavlovich Tabakov, died. The information about the death of the genius actor of theater and cinema is confirmed by the press service of the Chekhov Moscow Art Theater.
Oleg Pavlovich was hospitalized on 27 in November last year to the intensive care unit of the 1 city hospital in Moscow diagnosed with pneumonia. The press service of the clinic then reported that the patient's condition was extremely grave. For several months, doctors fought for the life of Oleg Tabakov, but this did not lead to recovery. According to the latest data, Oleg Pavlovich was in a state of artificial coma.
Oleg Tabakov was a truly national artist of the country. His inimitable roles and recognizable voice for decades have been the hallmark of the Soviet theater, cinema and even animation.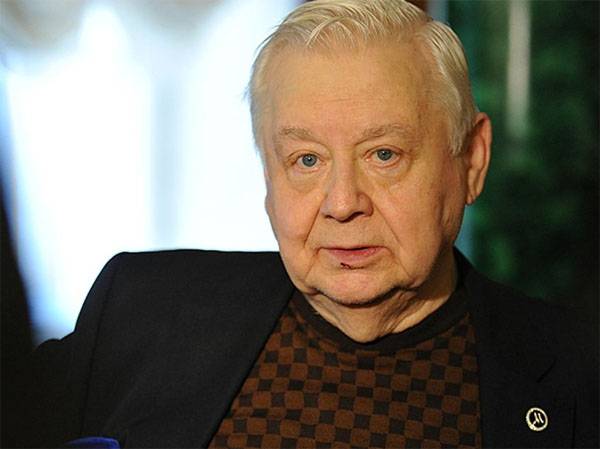 Oleg Pavlovich was born in 1935 year in Saratov. During his creative career he was awarded numerous titles and awards. So, in 1967 and 1997, he became the laureate of State Prizes (first the USSR, then the Russian Federation). He was a two-time winner of the national Russian Golden Mask Award. He was awarded the Order of Merit for the Fatherland.
"Military Review" expresses condolences to the family, friends and colleagues of Oleg Tabakov.
This is a truly huge loss not only for theater and cinema, but also for all Russian culture.