Pacific Marines Brigade
fleet
replenished with 20 new BTR-82A armored personnel carriers, reports
Interfax
the press service of the Ministry of Defense.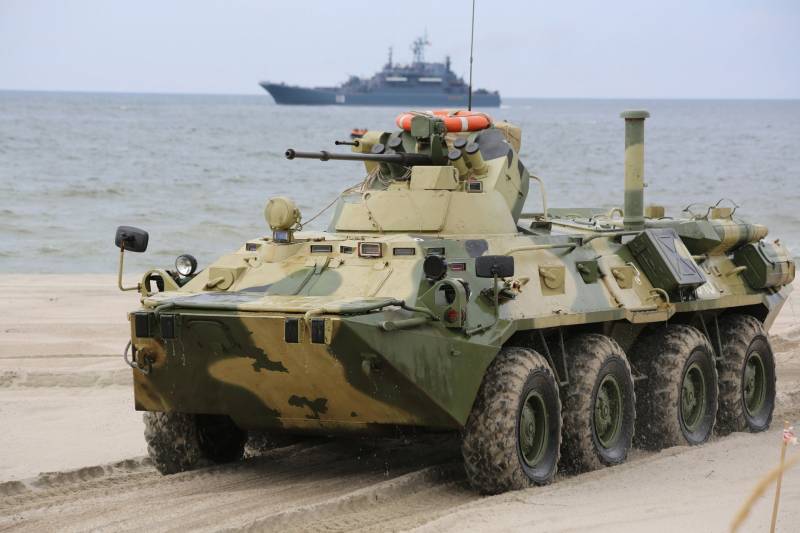 It is reported that "practical training in the development of new technology will be held on March 16 at the Bamburovo training ground in Primorye."
Under the guidance of experienced instructors with crews of combat vehicles, they will conduct practical training on driving armored personnel carriers in difficult-to-pass, rugged terrain with overcoming various obstacles, and they will also have to perform exercises in firing weapons from armored personnel carriers,
says release.
The press service recalled that the BTR-82А is "a deep modernization of the BTR-80 and BTR-80 armored personnel carriers; instead of a machine-gun turret, the new machine received a combat module with an automatic 2A72 cannon of the 30-mm caliber, paired with a PKTM 7,62-mm machine gun. On the new BTR installed a more powerful engine and splinter protection.
To improve team control, the armored vehicle is equipped with 5-generation communication devices and a topographic orientation system.