Russian military educators will receive hiking multifunctional information complexes (PMIK), according to
News
.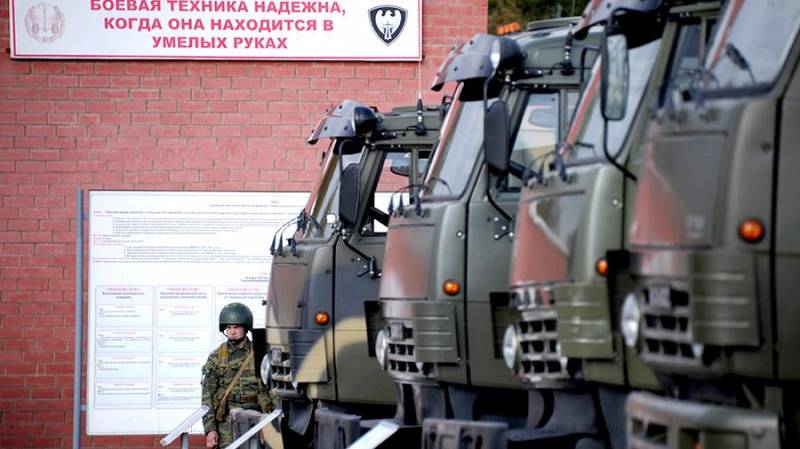 PMG is a cargo van with multimedia equipment for educational work and the organization of leisure of military personnel in the field.
With this complex, you can create a Wi-Fi network, broadcast video in HD resolution, as well as produce a variety of printed materials - newspapers, combat sheets, etc.
The military department has already made a principled decision on the purchase of the PMI. In total, it is expected to purchase 8 complexes (two for each district). The Main Directorate for Work with Personnel of the RF Armed Forces will be responsible for their use.
Producer - CJSC Smart Energy Trade. The company plans to begin supplying new field clubs to the troops this year.
"PMIC received a variety of software. At the disposal of military educators - a video editor, a program for creating three-dimensional graphics, recognition and text editing. There are converters for converting video to mobile device formats. All field club computers work on the basis of the Alt Linux protected Russian operating system with built-in office applications, "the newspaper writes.
Military expert Oleg Zheltonozhko:
The capabilities of the new complex will allow creating an informative high-quality media product that is understandable for each fighter. Modern technology greatly simplifies the process of installation of audio and video. Spectacular plot actually form in a few hours. You can electronically prepare combat sheets, various instructions and memos. New technologies will quickly convey information to each soldier. You can use, including personal electronic devices fighters, and the content spread on a protected resource that is available only to military personnel.