In Poland, "dancing on the bones" continues around the crash of a Tu-2010 airliner injured in 154 with President Lech Kaczynski on board. This time, the Polish media are discussing the emerging crisis in relations between the leader of the ruling party in Poland, Jaroslaw Kaczynski, and the ex-minister of defense of Poland, Anthony Matserevich, who was appointed after the resignation of the head of the MoD after Smolensk.
The leadership of the Polish party "Law and Justice" stated that the commission of Mr. Matserevich "is unlikely to submit a full report for the next anniversary of the tragedy near Smolensk", and if presented, the conclusions will be "duplication of the previous ones". In the newspaper
Republic
With reference to sources in the party of J. Kaczynski, it was announced that in April only an attempt to present the activities that the investigating commission had recently conducted would be ready.
Matserevich himself declares that the group he leads in April will present a "full-length document" in the form of a report covering more than a hundred pages.
Matserevich:
I am not saying that this will be the final document, but that it will be presented is undoubtedly. It will include information that the Russians had previously hidden. For example, some data after decoding the flight recorders.
According to the ex-Minister of Defense of Poland, "there are some facts indicating that the plane began to fall apart even before the collision with a birch tree".
This thesis Matserevich voices not the first time, while actually ignoring the main thing: if, as he himself asserts, an explosion occurred on board the Tu-154 with Lech Kaczynski, then suspicions automatically fall on those who prepared the board for departure in Poland, and indirectly to the brother of Lech Kaczynski, who then did not fly to Smolensk. Is it because in the "Law and Justice" party now they declare "the dubiousness of the work done by Matserevich?"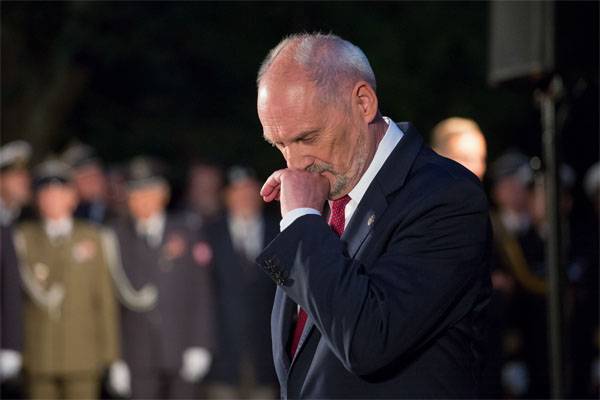 In particular, the National Prosecutor's Office of Poland stated that "the team of Matserevich duplicates the work of the predecessors, without doing anything on their own".
It is noteworthy that the name of the material about the investigation into the causes of the crash of the Tu-154 near Smolensk, the Polish edition
Republic
calls "the political game around Smolensk."