Licensed assembly of Russian
tanks
T-90S / SK in Egypt is scheduled to begin in the fourth quarter of 2019, reports
bmpd
with reference to www.menadefense.net.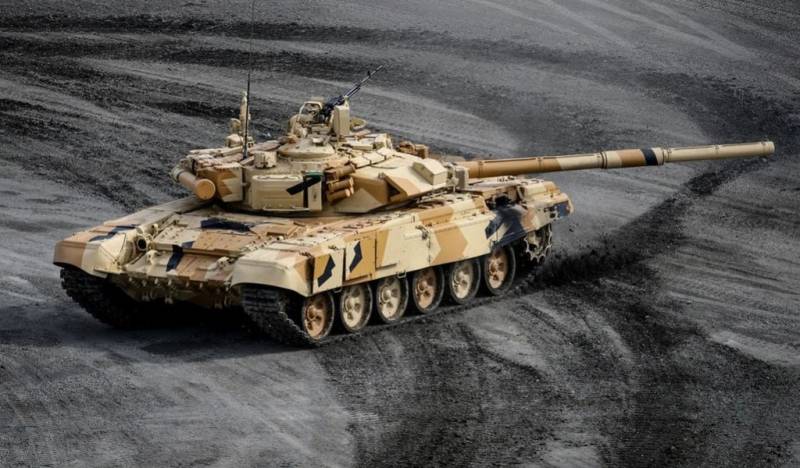 According to the resource, the Egyptian enterprise must assemble "400 T-90С / СК tanks, of which 200 will be supplied from the Russian Federation in the form of conventional vehicle sets (SKD), and also 200 - in the form of CKD sets, providing for the welding and assembly of some elements (corps and towers) ".
The build program is designed for 2019-2026 years. The build rate is 50 tanks per year.
Earlier it was reported that in the annual report of Uralvagonzavod for 2016, the list of priority areas of military-technical cooperation included "work on a project to create an enterprise for the licensed assembly of T-90С / СК tanks at the customer" 818 "(Egypt)".
Reference bmpd: "Under an agreement with the United States, the Egyptian tank plant No. 1992 in Helwan is licensed to assemble the M200-XXNXX Abrams tanks from vehicle sets, which are supplied by the US against US military aid, at the Egyptian tank. From the 1 of the year to the present, the US has financed the supply of 1 vehicle sets to Egypt (the first 1992 SKD level and the rest CKD levels of different degrees of localization. Earlier, Egypt's plans included the release of 1105-75 tanks MXNUMHA1300, but at present, the prospects for continuing to build these tanks are not quite definite, however, apparently, will continue. "