The European Union went on another extension of the sanctions regime introduced in 2014 year. It is stated that the EU extends sanctions on 150 citizens and 38 companies of the Russian Federation "because of the situation in Ukraine." The press release stated that the ambassadors of the 28 countries of the EU countries came to this decision even on February 21. Today, the latest bureaucratic formalities have been observed to extend anti-Russian sanctions.
We remind that earlier the Russian authorities noted that they would extend anti-European sanctions as a retaliatory measure.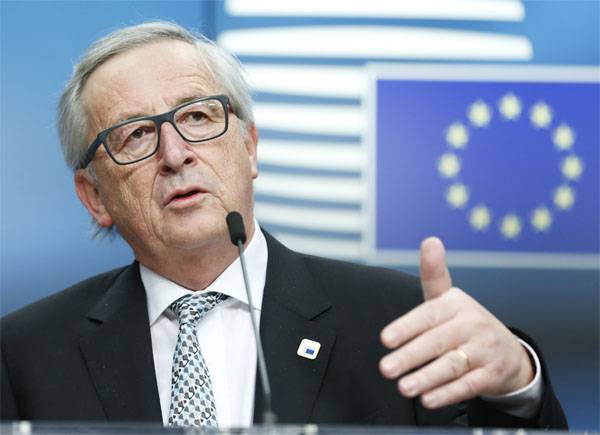 A statement by EU officials on the extension of anti-Russian sanctions was published against the background of toughening of the American-European trade rhetoric. The reason for this tightening was the introduction of high duties by the American authorities on European metals. In response, the EU promised Washington to take a response decision on goods coming from the United States, and added that if the States want a trade war, then this is their choice, and they will receive it.
Meanwhile, during a recent report by the head of the US National Intelligence Service, a statement was made that anti-Russian sanctions did not lead to the desired result for the West, since "Russia has learned to bypass basic sanctions measures."