Russia, at the request of Turkey, will quickly execute the contract for the supply of C-400. This was announced by Vladimir Kozhin, Assistant to the President of Russia on military-technical cooperation, in an interview with the Russia 24 television channel.
The contract is signed, it is executed. The Turkish side has constantly expressed the desire to speed up its implementation, here we have found the best option, we went forward in order to speed up the execution of the contract
- said Kozhin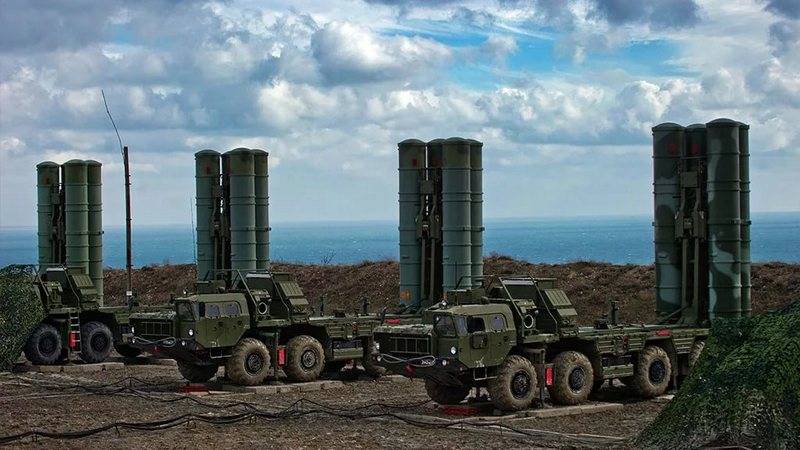 According to him, the delivery is planned at the beginning of 2020 of the year. At the same time, earlier, the head of Rostec, Sergey Chemezov, stated that Ankara is acquiring four C-400 divisions worth 2,5 billion dollars, the first deliveries are scheduled for March of 2020. The Turkish media, citing Defense Minister Nurettin Janikli, reported that Moscow would transmit the first C-400 anti-aircraft missile system to Ankara in 2019.
Chemezov also reported that Russia will allocate a loan to Turkey, which will cover more than half of the contract for the supply of C-400.
The Russian and Turkish Ministry of Finance have already completed negotiations, it remains only to approve the final documents. I can say that 45% of the total amount of the contract they pay as an advance, 55% - Russian credit funds
- said Chemezov
10 March The head of the Turkish Foreign Ministry, Mevlüt авavuşoлуlu, said that the C-400 anti-aircraft missile systems, purchased by Ankara from Moscow, are urgently needed for Turkey due to the country's lack of an air defense system.