Russian Aerospace Forces (VKS) in April will be replenished with 22 Grach attack aircraft in the most advanced version of the Su-25CM3, Interfax reports citing an informed source in
aviation
industry.
The upgraded Su-25CM3 assault aviation aircraft are now being accepted by specialists of the military mission. A month later they must go to the troops
- Said the source agency.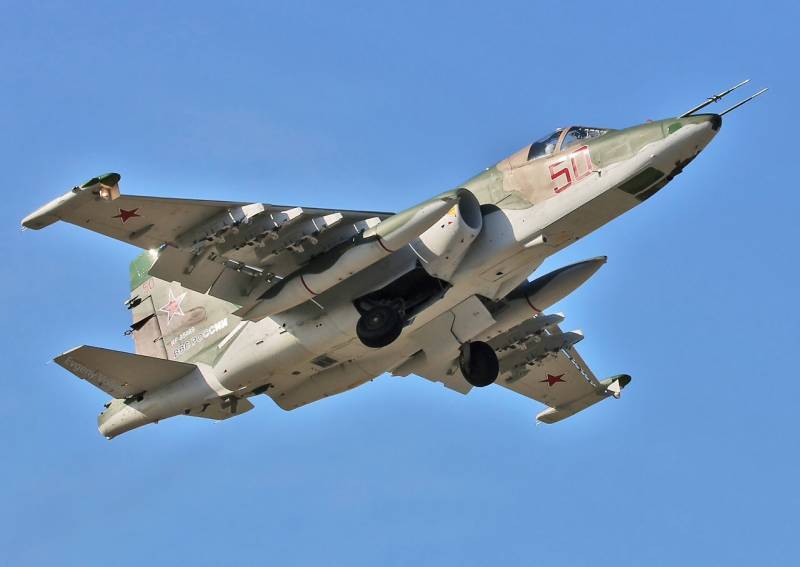 According to him, the party consists of 22 latest attack aircraft, upgraded to the look of the Su-25CM3. It is noted that the combat aircraft underwent a large-scale modernization - "all the old onboard electronic equipment, which stood on the Su-25 and Su-25CM, thrown out and put a new one."
Due to the difficulties in developing new systems, flight tests, according to the Su-25СМ3, were somewhat delayed, so now the aircraft are transferred to the military under several contracts at once, including the state defense order 2017 of the year.
As previously reported, flight tests of the Su-25CM3 began in January 2017. In the course of the meeting, the need to refine the software of some aircraft systems was revealed, which was done.
The development of an improved version of the Su-25 is being conducted by the Sukhoi Attackers Research and Production Concern; direct modernization of the aircraft is carried out at the 121 aircraft repair plant in Kubinka, situated near Moscow. Su-25MX3 is the second major modification of the aircraft, the attack aircraft had previously been upgraded to the Su-25CM version, which proved itself in a real combat situation in Syria. Upgrades to the Su-25CM3 version are subject to both the Su-25 combatant and the Su-25CM attack aircraft that have previously been upgraded.
In total, the Russian Air Force has 14 squadrons armed with Su-25 attack aircraft, their total number is about the 200 aircraft and they will all be modernized, the concern added