Newspaper
The New York Times
Publishes material stating that in the near future the administration of US President Donald Trump will announce a plan of action for a Middle East settlement. Recall that earlier Trump declared his readiness to offer a "deal" that would lead to peace between Israel and Palestine. It is noteworthy that the US President made this statement after he recognized Jerusalem as the Israeli capital.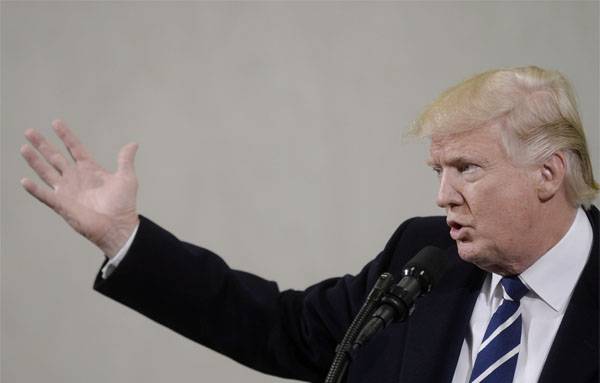 A few days earlier in the Arabic-language media it was stated that Saudi Arabia was also ready to join the "peace" process. In particular, the official Riyadh intends to offer Israel joint participation in the "megaproject" (quoted by Arabic-language publications) for the construction of an ultramodern city, part of which will be located on islands belonging to Saudi Arabia. In exchange, Israel, as stated in the Middle Eastern media, "could lift the blockade from the Gaza Strip and resume negotiations with the Palestinian leadership."
Earlier in Washington stated that they could recognize one of the eastern suburbs of Jerusalem as the capital of the Palestinian state as a "compromise". In Palestine, they say that such a proposal will be ignored, since the "exchange" with Israel in this case would be clearly unequal.